Regular price
$389.00
Sale price
$89.98
Unit price
per
Save 77%
Sold out
27 in stock
The Industrial series by Progress Lighting offers a super bright 45w LED wall pack with a die-cast aluminum housing and door. Its rugged design protects internal components and provides sufficient thermal management for a longer life. The fixture is completed by a white powder paint finish that provides a lasting appearance in outdoor environments. 60,000 hours minimum LED life at L96 rating. The compact PCOWC Series is intended for perimeter illumination for safety, security and identity. The fixture is dark-sky compliant with no uplight and is neighbor friendly with typical mounting heights up to 16 ft. Units have a commercial-grade protective finish for long lasting appearance.
FINISH - Die-cast aluminum housing and door. Rugged design protects internal components and provides sufficient thermal management for long life. White Powder paint finish provides lasting appearance in outdoor environments.
DIMENSIONS - 6.25'' Height x 5.6'' Width x 10.25" Length.
LIGHTING -  Super-Bright 45 Watt Integrated LED bulb, so no bulbs to change, saving on maintenance. Color Temperature: 4000K. Color Temperature: Cool White. Lumens: 3311. Light Beam Angle: 70. Average Hours: 60000. -40 degrees Fahrenheit to 104 degrees Fahrenheit operating temperature. LED rated life of 60,000 hours at L96.
FEATURES - Energy-saving LED bulbs helps to reduce energy consumption, lower costs, and contribute to a more sustainable future. 0-10V dimming driver.  Commercial grade components for extra durability and years of use.  Rated at 15 years with average 12 hours per day usage.
EASY INSTALLATION - Hardwired power source. All mounting hardware and detailed instructions are included for an easy installation. Quick mount adapter provides quick installation, designed for recessed box 4" square junction box. Suitable for Wet Locations. UL rated for wet locations. Certifications: UL-1598. Weight: 3.60 lbs.
SKU:LDPCOWC-45LED-28
Share
View full details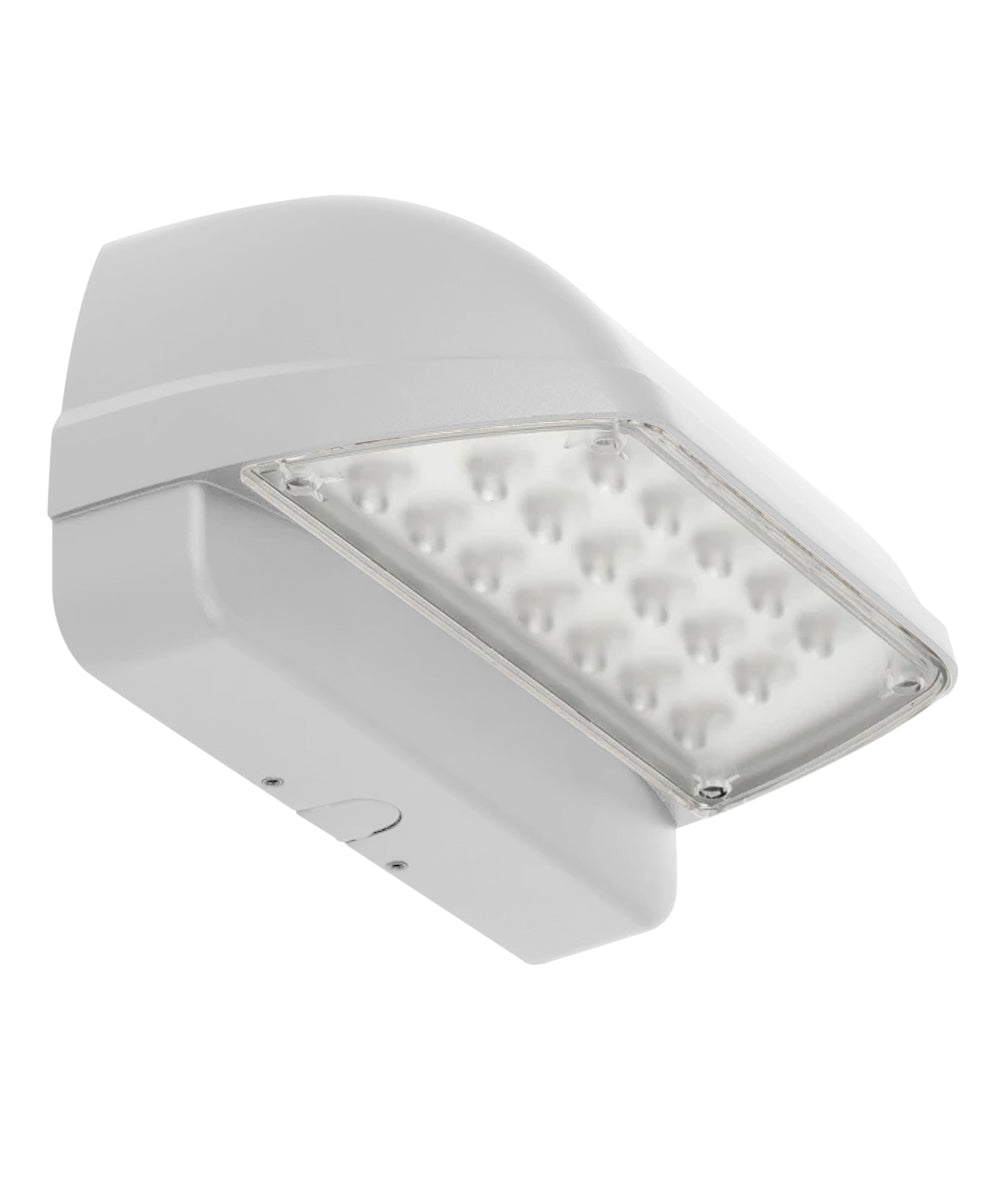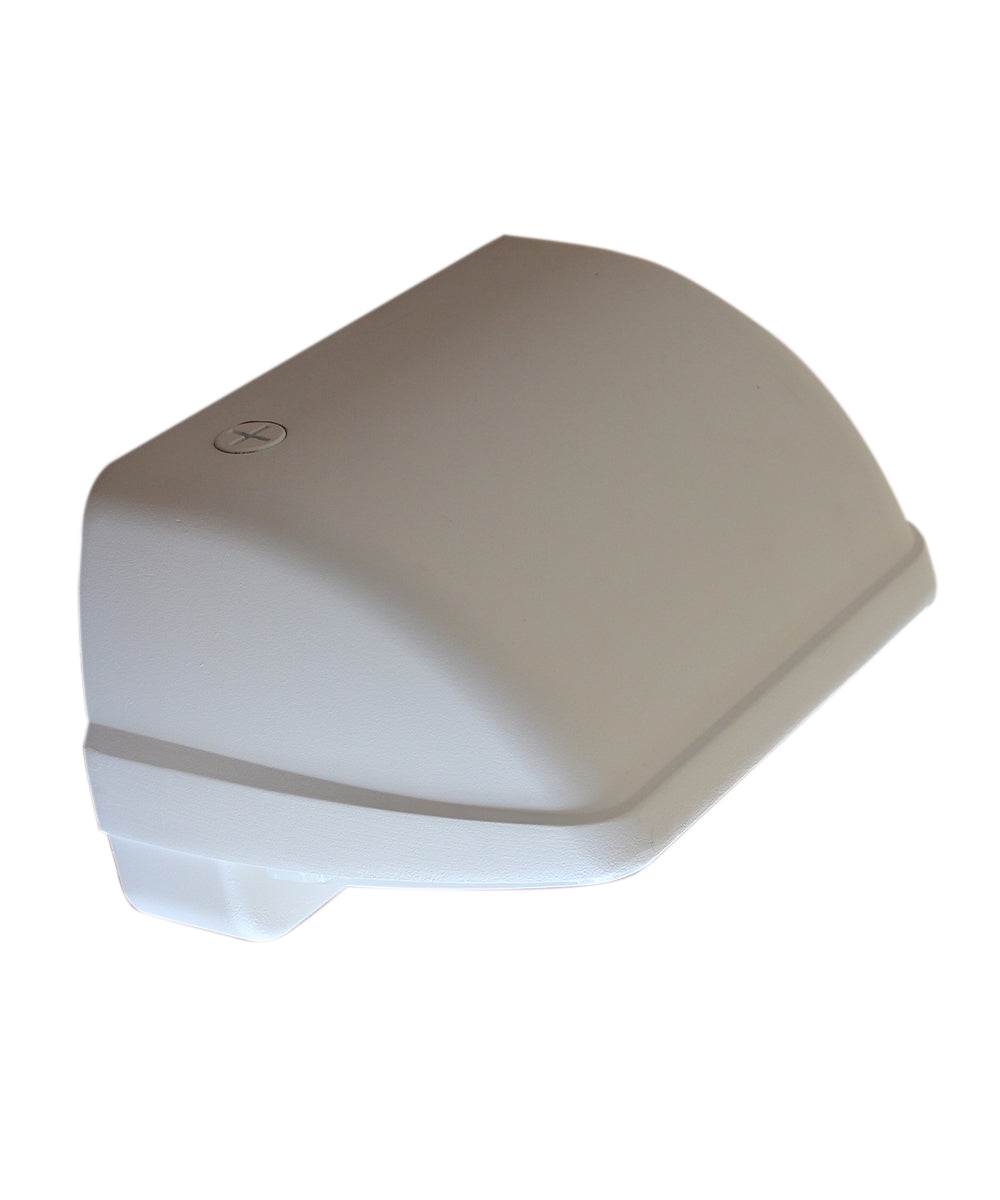 What is an Outdoor Wall Light?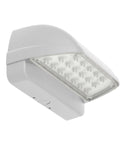 Outdoor wall lanterns, also referred to as porch lights or garage lights, are mounted onto a wall. Usually they are ideal next to an entrance or either side of a garage. They will light up the local area and most of the yard, although a larger space may need more than one. Being fixed to the wall they place the light closer to the building, ideal for entering or exiting, or to help with parking. They are installed electrically as a hardwired fixture and usually operated by a wall switch or sensor.
Outdoor Wall Light Benefits

Places light near to an entrance.
Works great to light a parking area.
Can be placed either side of a garage.
Works well to light up a porch area.
Can be used at the side or rear of house.
Lights up visitors/guests as they enter.
Lights up the surrounding yard area.
Shines light onto the ground for safety/steps.
Can be bright for finding keys or reading items.
Flush to the wall doesn't obstruct foot traffic.
LED Technology
This item features an LED light bulb. An LED (light emitting diode) bulb includes multiple small electronic diodes which each emit bright light. Each LED light uses very little wattage compared to other types of bulbs. They last far longer, typically more than 20-30,000 hours (several years), while saving significantly on electrical bills. The light output is typically bright white. LED bulbs also produce far less heat than other bulbs. Choose LED lighting for the most modern lighting technology.
European Style
Our European Style invokes a feeling of gathering with close friends in a French parlor, sipping espresso in an Italian Bistro, or traveling by carriage across the paved brick streets of Vienna. Similar to traditional style lighting, our European Lighting Style is highly ornate, and dedicated to elegant lighting designs embellished with sophisticated curves, iron clad scrolls, and nominal use of crystals or beaded ornaments.
Ambient Background Lighting
An outdoor light fixture attached to a wall can shed a strong light into the surrounding area. At night it can light up a whole yard, although the most light will be found nearer to the fixture. A wall or garage light placed near an entrance is a great way to light up a porch or entryway. You may need more than one for a larger yard, especially for lighting in the dark.
For which rooms?
For outdoor use typically next to a porch entrance or either side of a garage. They can be exposed to weather or placed below a covered area.
Placement/Layering
An outdoor wall lantern will light up a porch, patio, or deck area, or even a garage driveway. But if you have a larger yard you might want to consider a lamp post light or a second wall light. Don't forget to also light the side and rear of the building too.
Mounts to a Wall
Attaches to a wall, typically the wall of a porch, or to the side of a garage door. The backplate of the fixture covers up the electrical installation area.
Installed by an Electrician
An electrician or person with electrical installation knowledge will need to permanently wire the wall light into the building's electrical supply.