Regular price
$40.00
Sale price
$12.98
Unit price
per
Save 68%
Sold out
12 in stock
Show your love for the game with this Tennis themed lamp finial. Your guests will know you are a true tennis fan when they notice your new yellow finial sitting atop your favorite lamp. A new lamp finial is the perfect way to complete your new or favorite lamp. All Home Concept finials have a protective lacquer coating to prevent tarnishing or discoloration. Finial has a standard 1/4"-27 thread, which will fit the harp on almost every lamp. (This means the opening is 1/4" wide and there are 27 threads per inch.) 95% of all lamp harps will fit this finial. Finial measures 2 1/4" Height and 1 2/3" width. Material: Antiqued Brass finish
Tennis Ball SHAPE - 1.68" width Sphere (42mm wide) lamp finial. Height is 2.25" (57mm). A perfect sports novelty to top off your table or floor lamp.
Antiqued Brass FINISH - Antiqued Brass finish will match most lamp harps. Actual Yellow golf ball with red stripe is designed as a tennis ball to show off your love for the game. Includes red stripe.
PERFECT SIZE - Proportional sized to fit most standard table or floor lamps. Finial measures 2.25" Height and 1.68" width.
FUNCTIONAL - Secures your lampshade to standard table or floor lamp.
EASY TO USE - Easily screws on/off. Fits standard lamp harps that measure 1/4" wide with 27 threads per inch.
SKU:LDFS155A
Share
View full details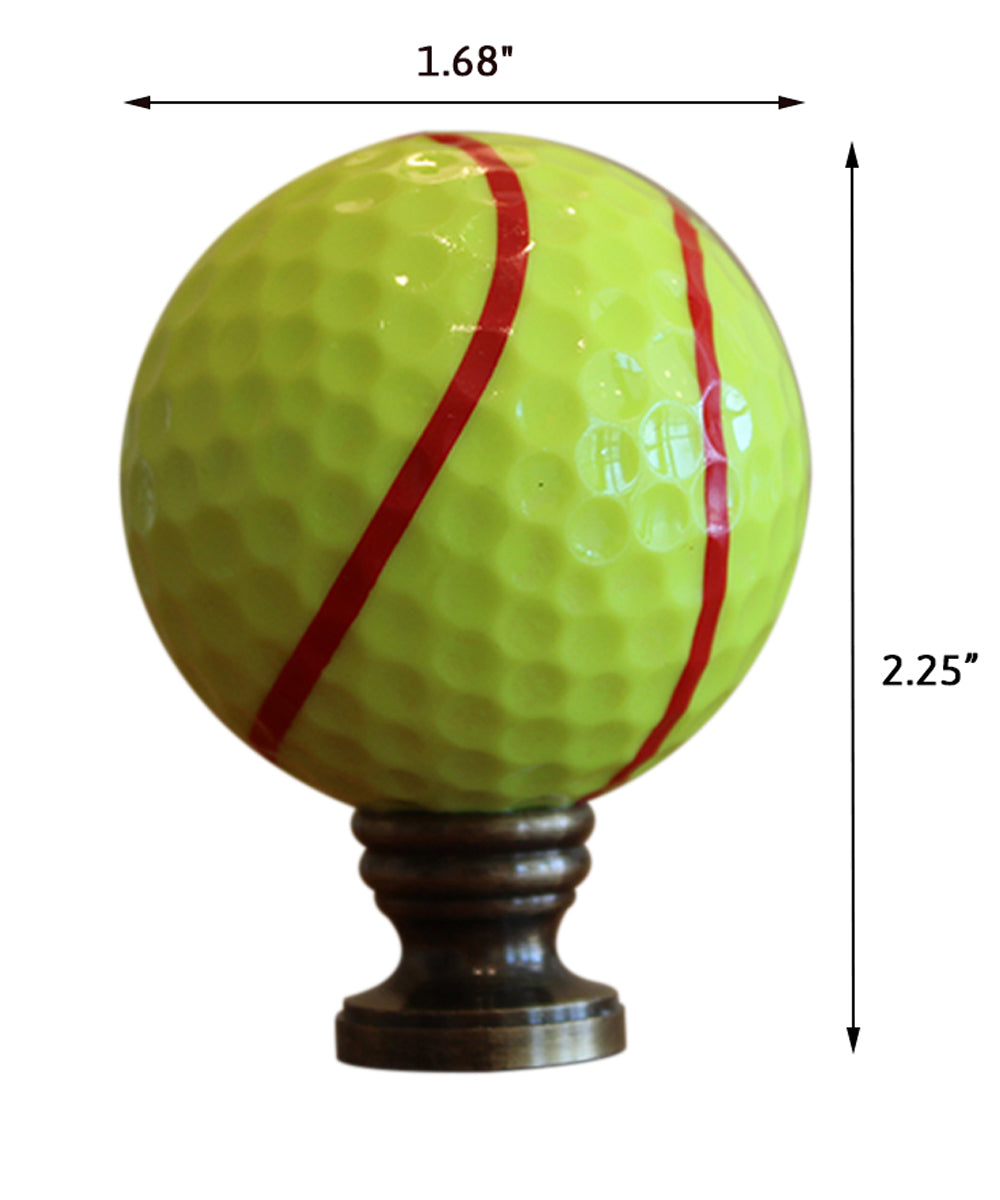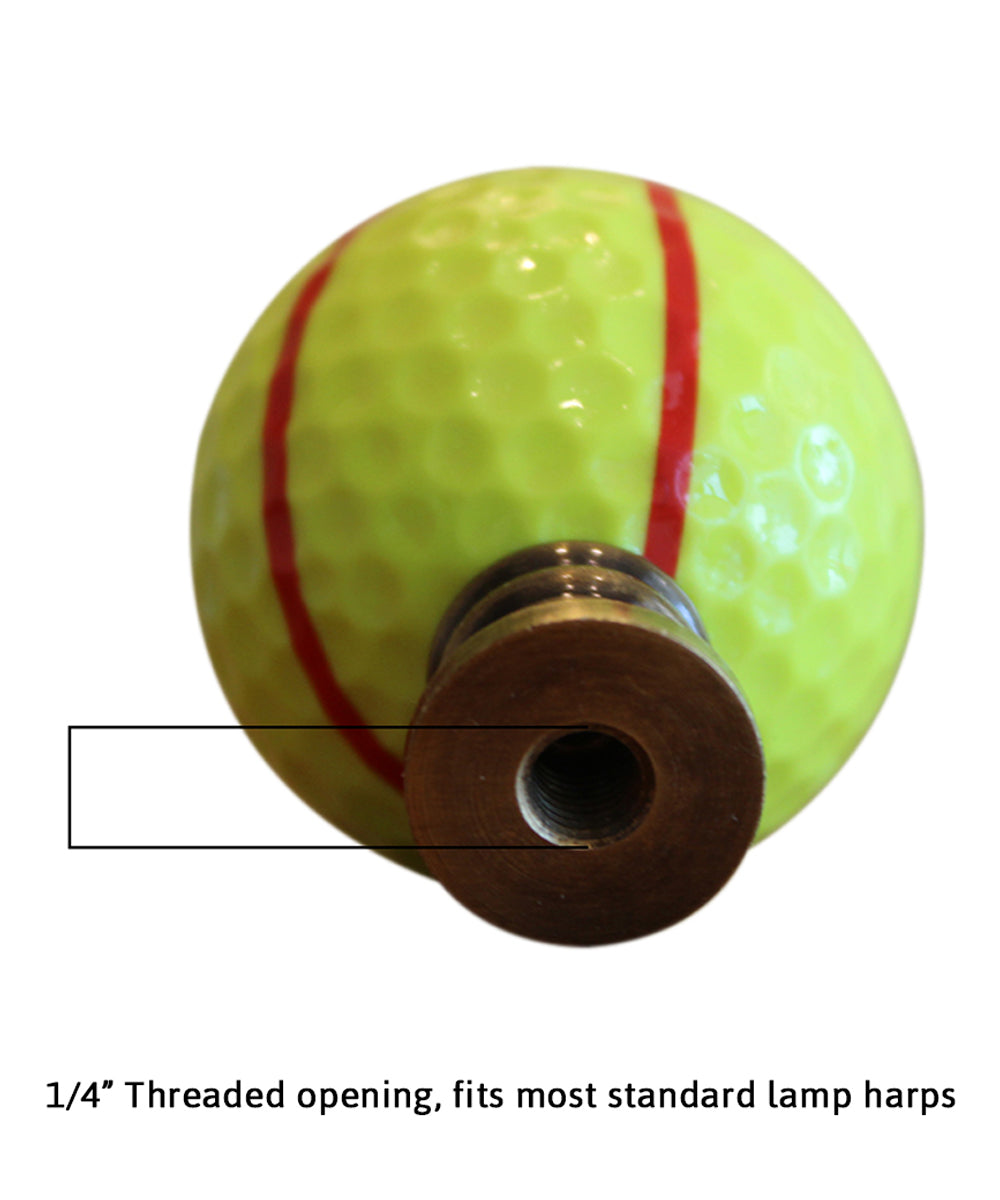 What is a Lamp Finial?
A lamp finial is a small decorative element which screws onto the top of a lamp. Typically used for table lamps, where the central post of the lamp has a screw thread on the top. The finial is often used to hold the lamp shade in place and keep it from wobbling. Why not make your lamp more exciting with a decorative lamp finial, or replace your old or missing finials with something more interesting. Tip: Consider the style of the lamp base when choosing a finial so that they might coordinate better.
Traditional Style
Classic in nature, yet elegant by design best describes the timeless appeal of predictable yet dignified lines and curves. Traditional Style Lighting prides itself on stately structure, beautiful ornate details, and reliable designs that tell a story of enduring appeal and craftsmanship. It's a tried-and-true style that is reliable, and speaks of discriminating and taste of a steadfast lifestyle.
Mounts to a Lamp
Fixes to the top of the post, on a table or floor lamp. Usually screwed into place.