Regular price
$143.88
Sale price
$49.98
Unit price
per
Save 65%
Sold out
Low stock: 1 left
Home Concept Signature Shades
feature the finest premium shantung fabric.
Durable Upholstery-Quality fabric
means your new lampshade will last for decades. It wont get brittle from smoke or sunlight like less expensive fabrics.
Heavy brass and steel frames
means your shades can withstand abuse from kids and pets. It's a difference you can feel when you lift it.
Premium Beige/Eggshell Fabric
Traditional Style Empire Lampshade, Finial not Included
Deluxe lampshade, found in better lighting showrooms. Durable Hotel quality shade.
2.5" Top x 5" Bottom x 4.5" Slant Height
Clip on will fit candelabra sized light bulbs used in chandeliers. Dual Clip ensures shade will stay in exact position
Set of 6 Shades.
SKU:LD020504HEEB-6PACK
Share
View full details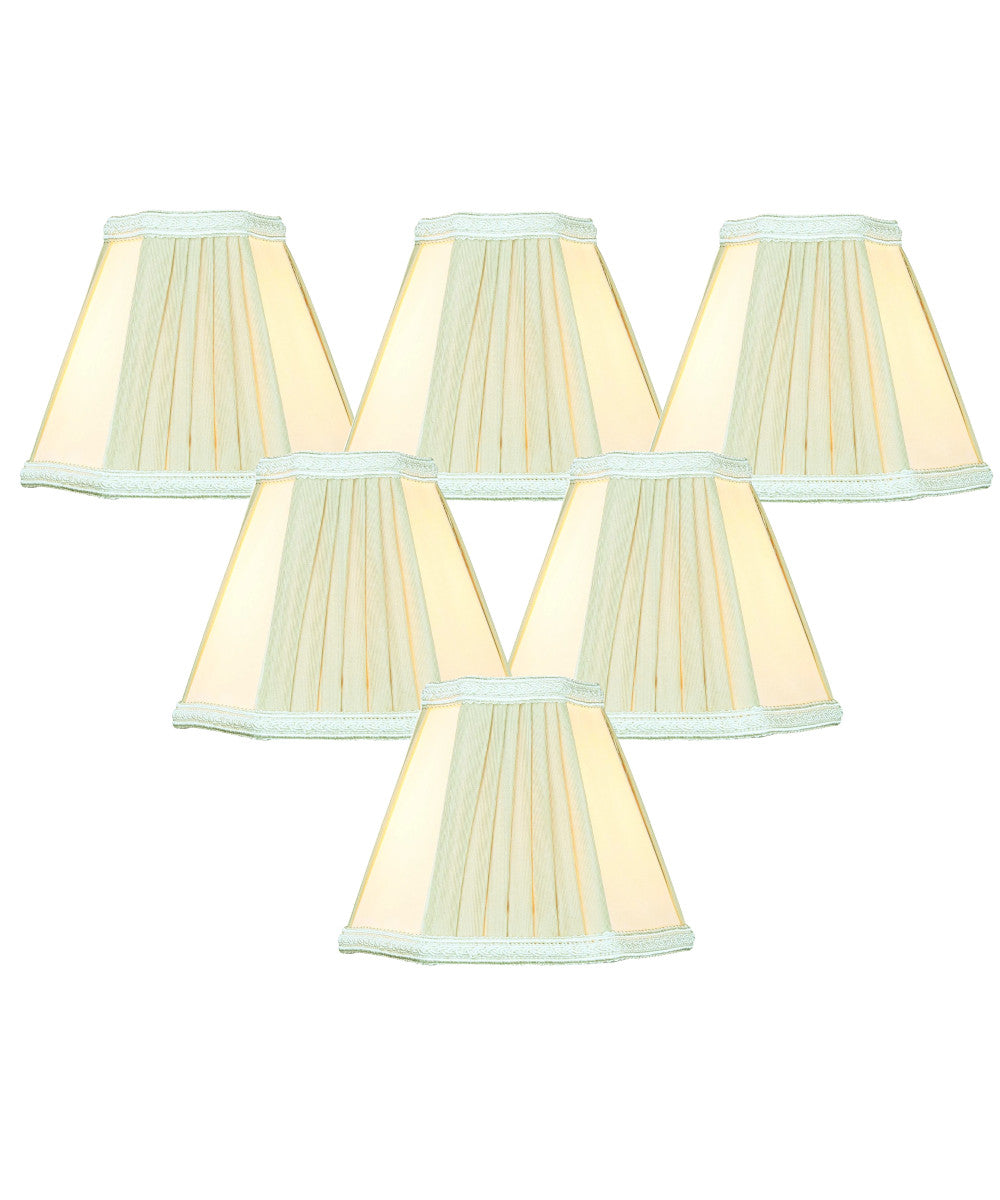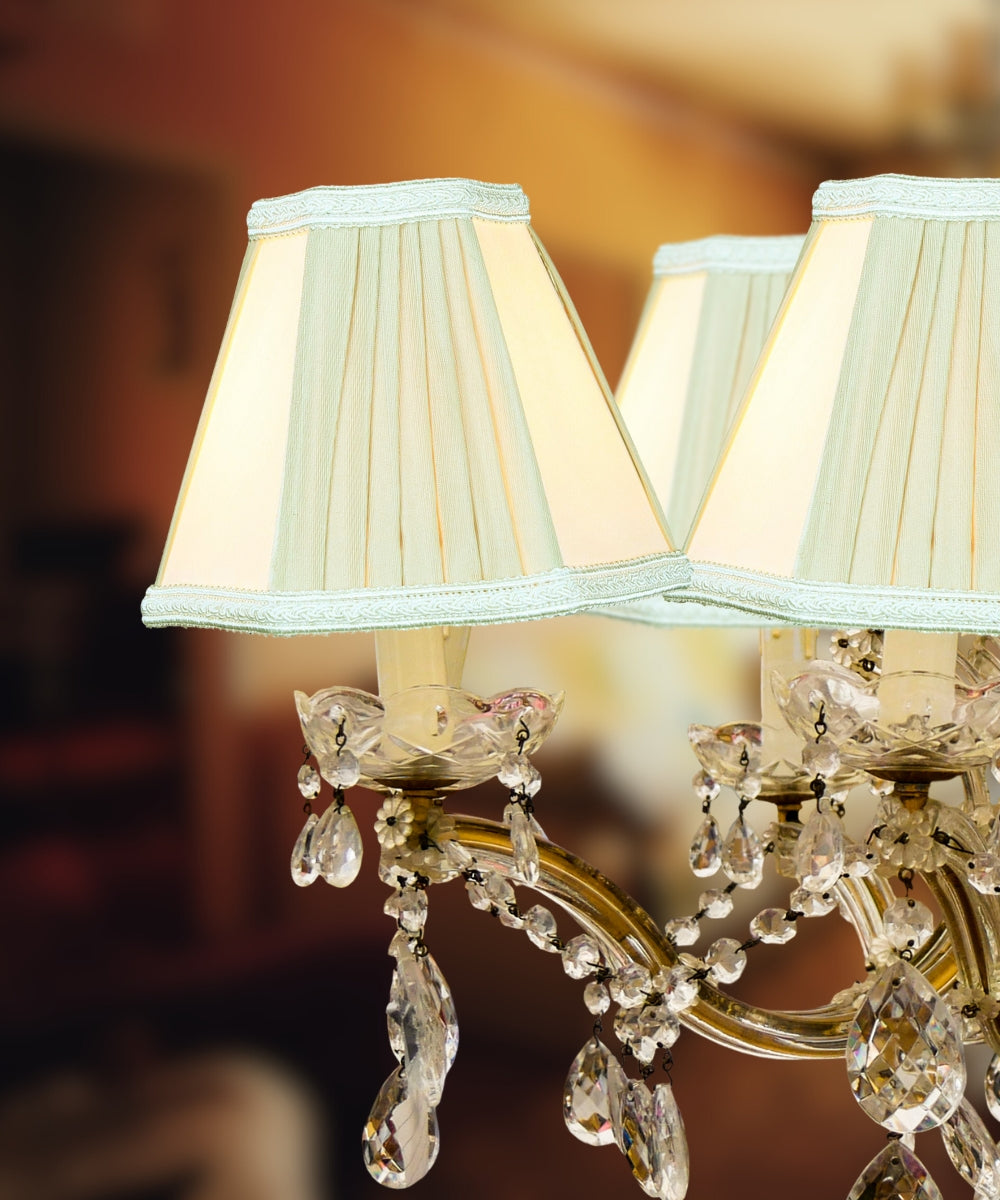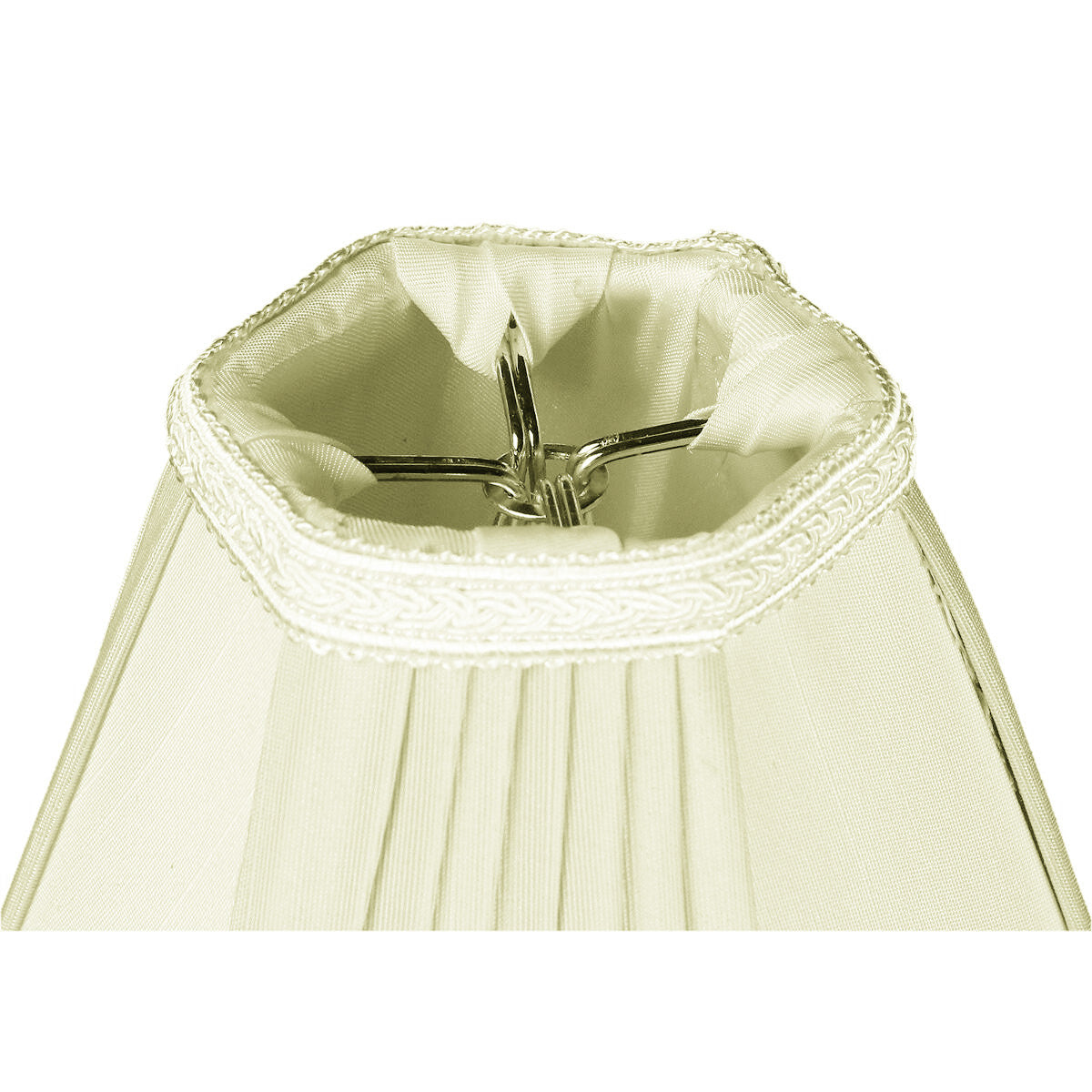 What is a Lamp Shade?
A lamp shade is a decorative shade which typically surrounds a light source. Table lamps and floor lamps often use a lamp shade. The shade itself serves multiple functions, directing light upwards for ambient light, and downwards for nearby tasks. The funnel shape also helps heat to escape from the light bulbs. Some light may diffuse through the sides of the shade as well. The shade also protects your eyes from light-bulb glare and can become a part of your room's decorative style. Replacement lamp shades are a great way to refresh a lamp or light fixture. They attach to the lamp usually with a harp or fitter and finial.
Lamp Shade Benefits

Directs light upward and downward.
Diffuses light through the sides.
Directs heat to escape safely.
Adds a decorative touch to the room.
Breathes new life into an old lamp.
Refreshes the look of your lamp.
Shields your eyes from bulb glare.
Help direct light for tasks and reading.
Coordinate with your room decor.
A Shade for Chandeliers
This chandelier lamp shade is quite small and designed for use on a chandelier light fixture. The small shade is just large enough to accomodate a light bulb, while still shielding your eyes from glare. Usually you'll need a set of chandelier lampshades to refurbish the whole chandelier. These mini-lamp shades are relatively inexpensive and very easy to install, usually by clipping directly onto the light bulb.
Traditional Style
Classic in nature, yet elegant by design best describes the timeless appeal of predictable yet dignified lines and curves. Traditional Style Lighting prides itself on stately structure, beautiful ornate details, and reliable designs that tell a story of enduring appeal and craftsmanship. It's a tried-and-true style that is reliable, and speaks of discriminating and taste of a steadfast lifestyle.
Mounts to a Chandelier bulb
Sits over a light bulb connected to a chandelier. The shade simply attaches to a single light bulb unit. You will need several shades for a whole chandelier.