Regular price
$29.99
Sale price
$4.58
Unit price
per
Save 85%
Sold out
217 in stock
Commercial-Grade, Energy-Saving Outdoor String Light LED Replacement Bulbs Home Concept Retro LED Outdoor LED bulbs create a nostalgic mood than transforms an ordinary gathering to a MAGICAL EVENING. Commercial Grade bulbs are fully weather-resistant, to withstand rain, snow and heat. Conserve energy with these 1.5 watt LED bulbs made of durable vintage-style glass with exposed retro filaments create a bistro vibe in your own backyard.  Perfect replacement bulbs for indoor/outdoor string lights, or any low wattage regular base bulb need. Energy Efficient 1.5 watt LED bulbs, so you use 94% less energy than incandescent bulbs. Perfect for use in outdoor string light applications. LED filament vintage style bulbs gives a warm glow without the glare.
Brightness 150 Lumens per bulb
Estimated energy cost consumption annually is $.78 (Based on 3 hours/day. Cost depends on rates & usage)
Perfect for use in outdoor string light applications.
Commercial Grade, Long lasting bulb (Based on 3 hours/day, it will last for about 22.8 years)
2700K Warm Light Appearance
Energy used is 1.5 watts per bulb
1.75" wide, 3.25" tall
SKU:LDS1402C2700-4PC
Share
View full details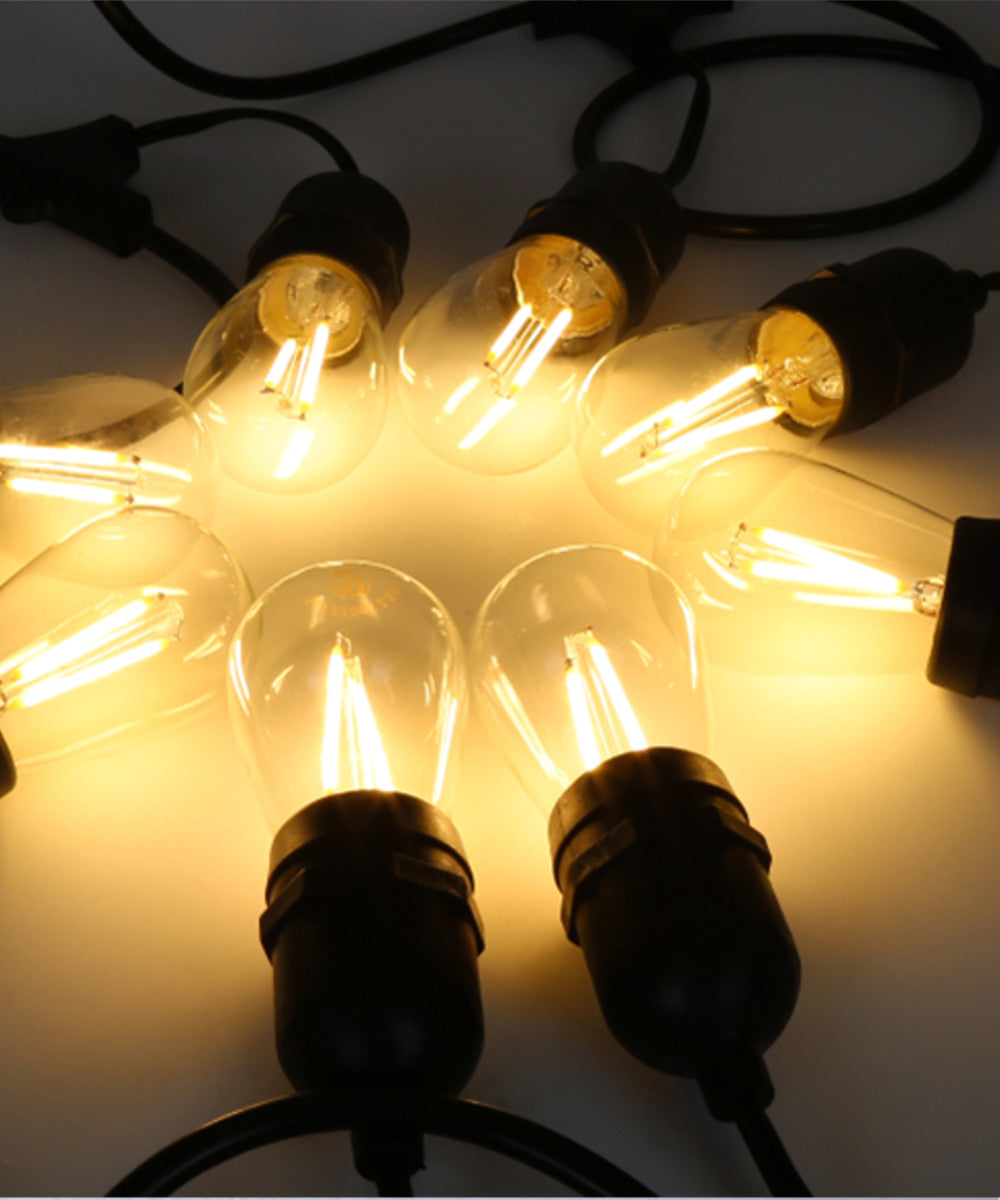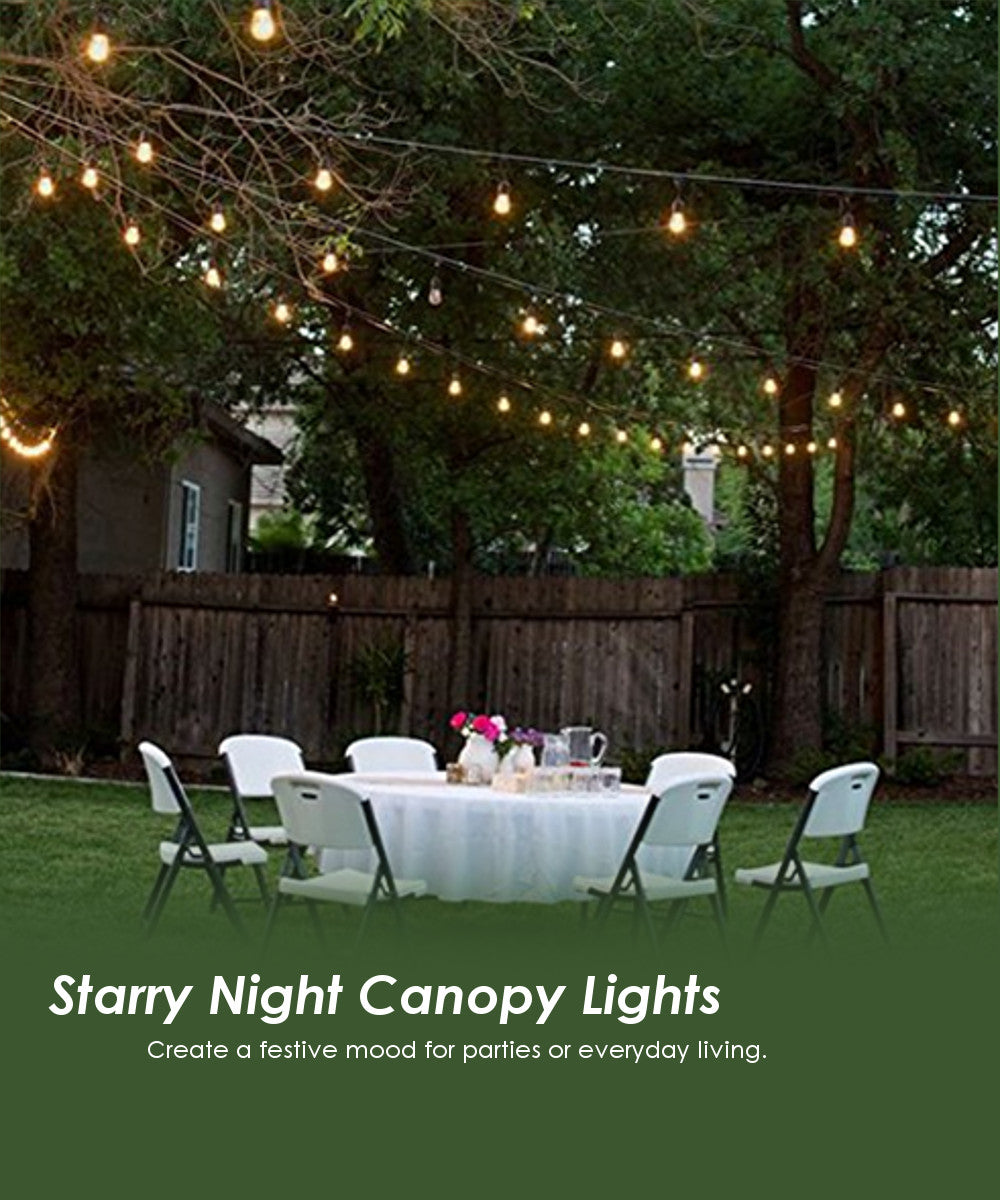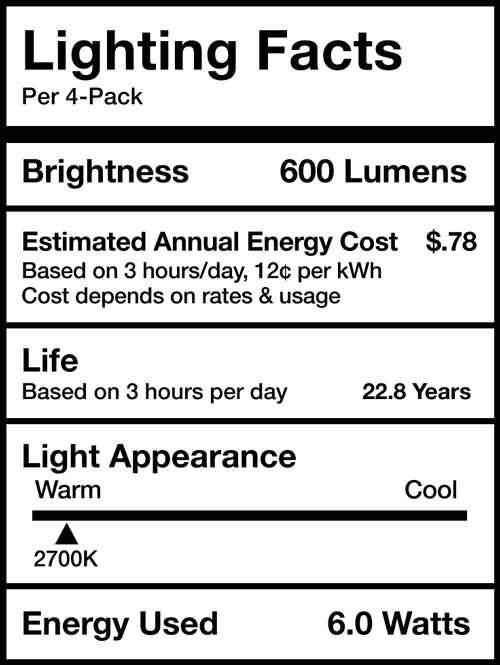 LED Technology
This item features an LED light bulb. An LED (light emitting diode) bulb includes multiple small electronic diodes which each emit bright light. Each LED light uses very little wattage compared to other types of bulbs. They last far longer, typically more than 20-30,000 hours (several years), while saving significantly on electrical bills. The light output is typically bright white. LED bulbs also produce far less heat than other bulbs. Choose LED lighting for the most modern lighting technology.
Industrial/Loft Style
Our Loft-Industrial Lighting Style is heavy on the unrefined aesthetic elements inspired by the industrial revolution and turn-of-the-century warehouse lighting fixtures. These bold and strong designs are dominated with heavy metal or rustic wood construction, and are certain to ignite an urban renewal through use of rivets, chain links, steampunk-inspired light bulbs, metal ribbon strips or wrought iron trimmings.