Regular price
$400.00
Sale price
$129.98
Unit price
per
Save 68%
Sold out
14 in stock
Loved by beauty editors and customers, Look Up is the only lighted LED vanity mirror designed with a game-changing energy boost feature. Fully adjustable with a single touch, the Look Up mirror gives you an energy boost and optimal lighting for makeup application at full brightness; and dims down to "candlelight" for the evening when it's time to unwind. Optimal lux means colors and skin tones appear more vivid and natural. With Look Up you'll get a mirror with the Brilli WellBright Spectrum benefits of improved mood, focus, and alertness— plus a sleek modern design.
FINISH - Clear mirror finish with white border light.
DIMENSIONS - Thin, frameless 24" x 32" LED mirror.  May be mounted in portrait or landscape orientations.
LIGHTING -LED bulb integrated into mirror border. Increase energy, focus, and mood benefits in just 20 minutes of exposure at full brightness. 2200 Lux for optimal brightness, 4x better than leading brands.
FEATURES - Automatic anti-fog feature keeps mirror free of condensation, 2x better than leading brands. One-touch control for on/off and dimming; automatically recalls the last setting.
EASY INSTALLATION - Includes mounting hardware for vertical orientation; hard-wired and ready for installation. UL Listed.
SKU:LDBR23186-000
Share
View full details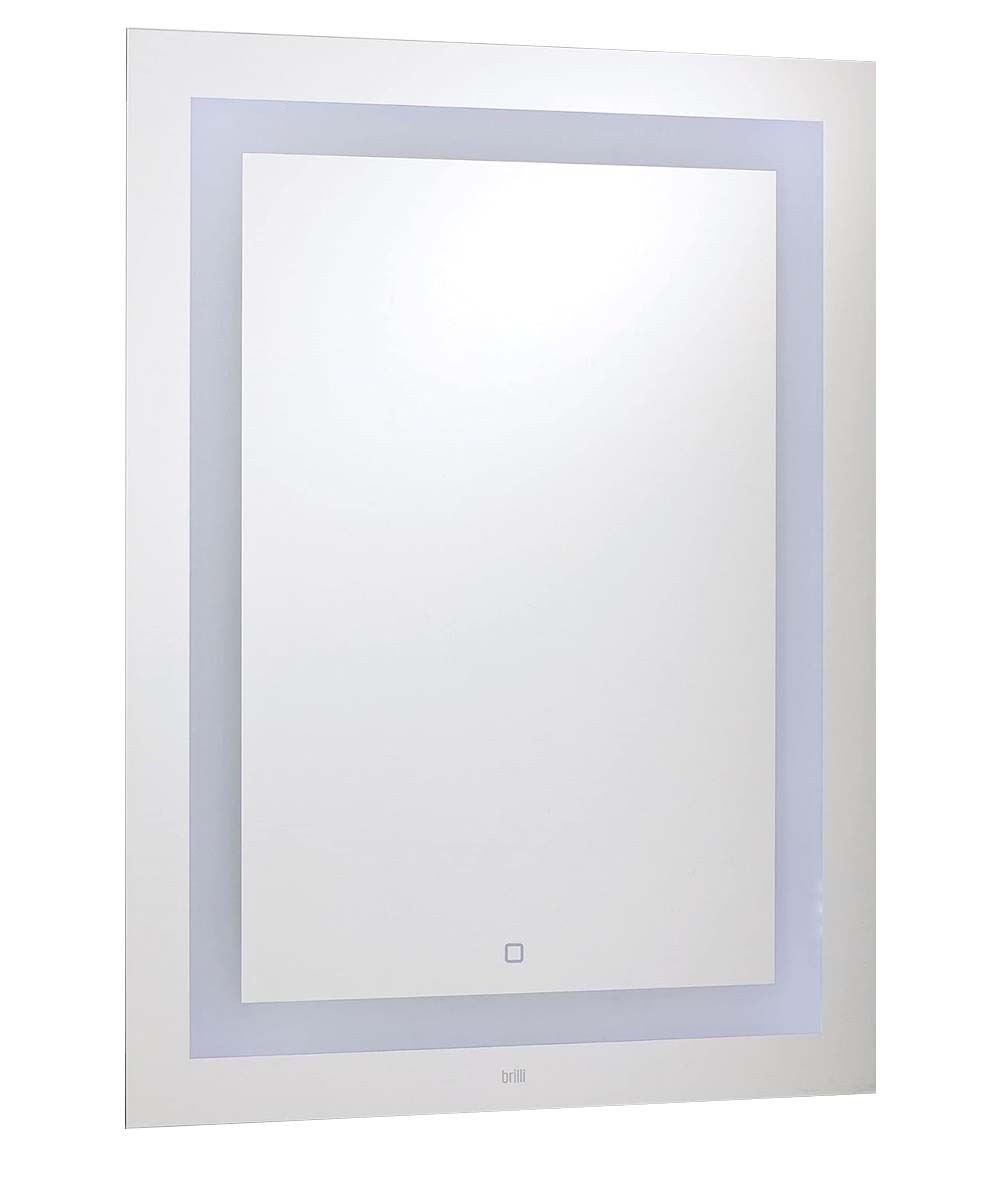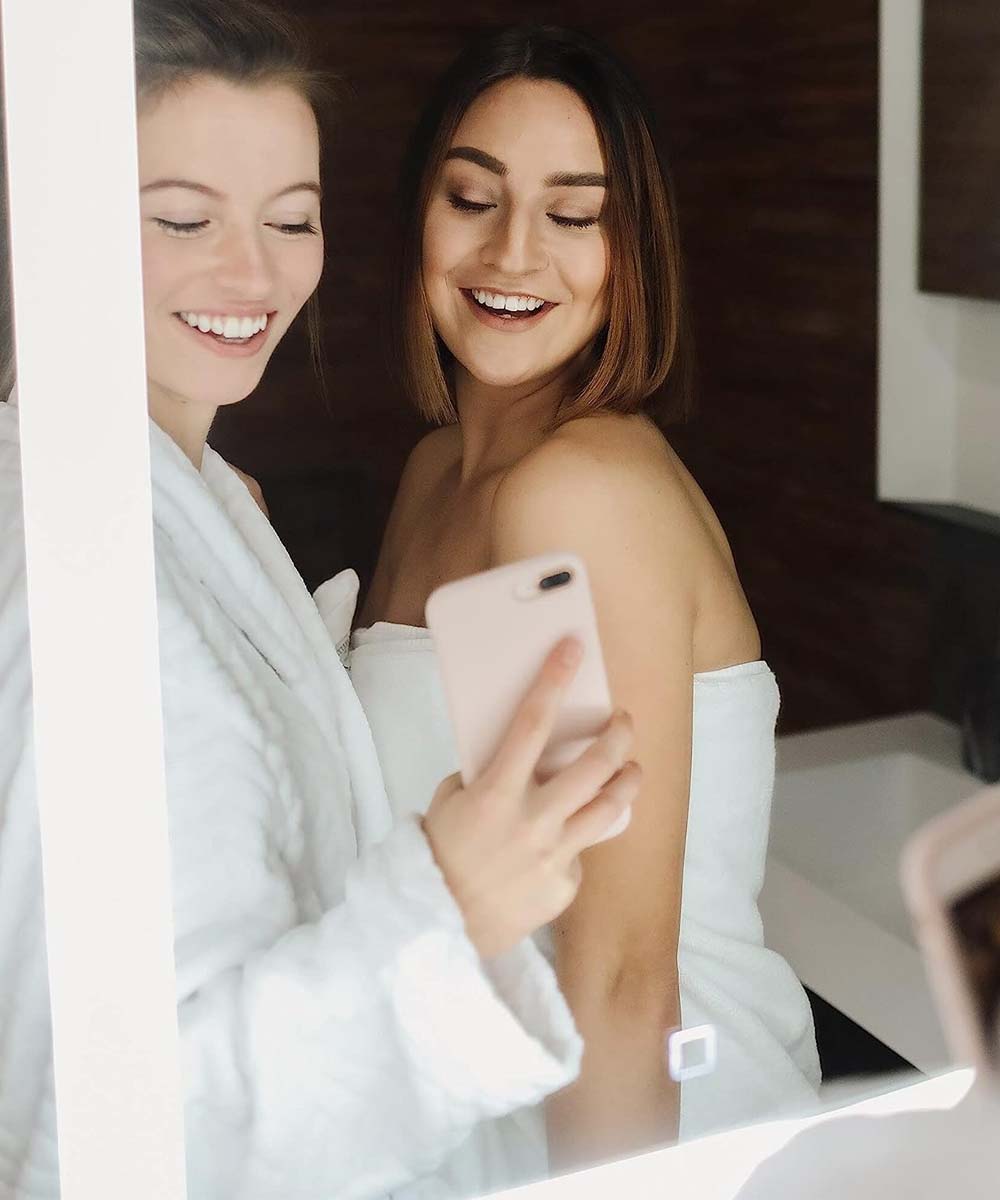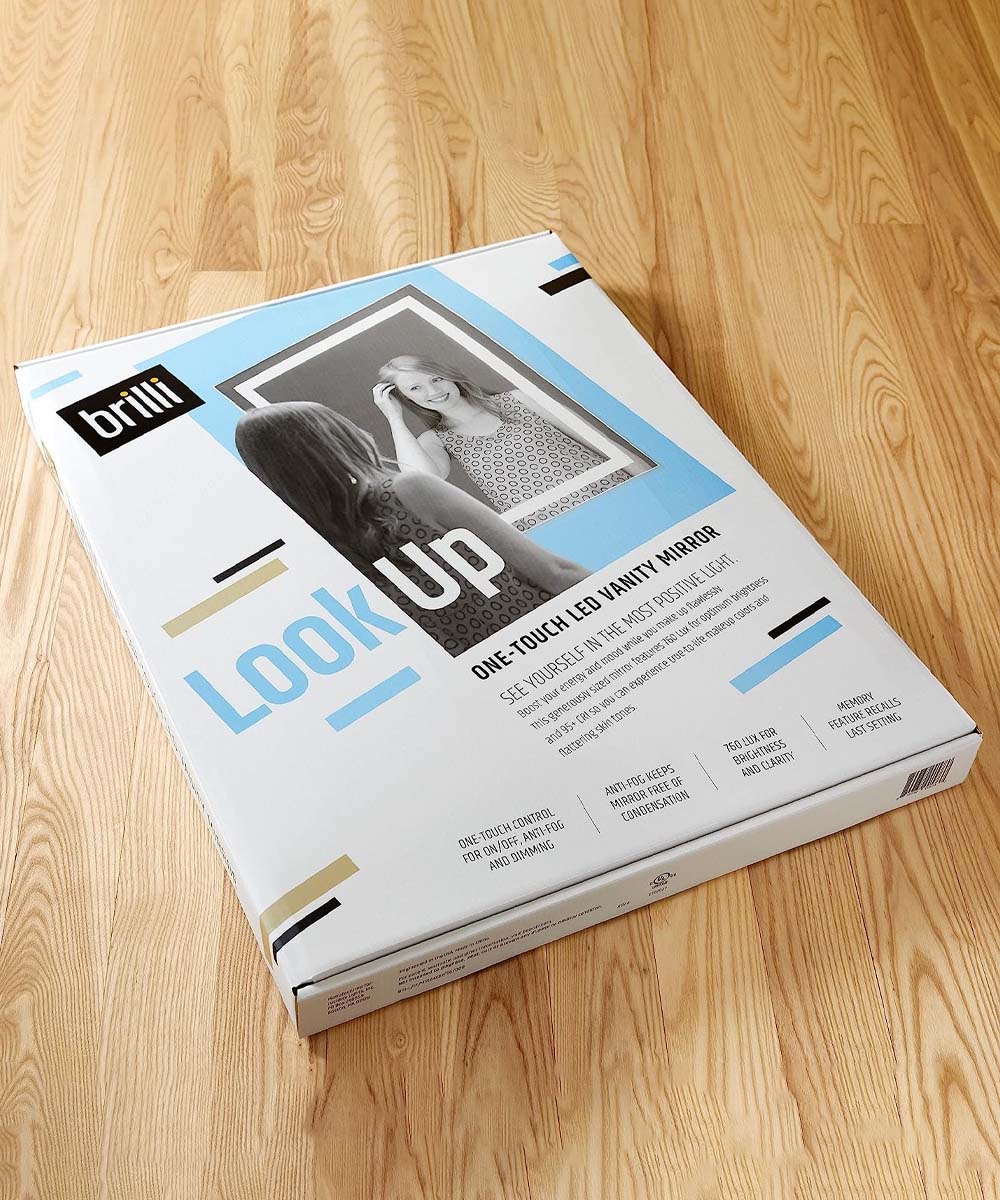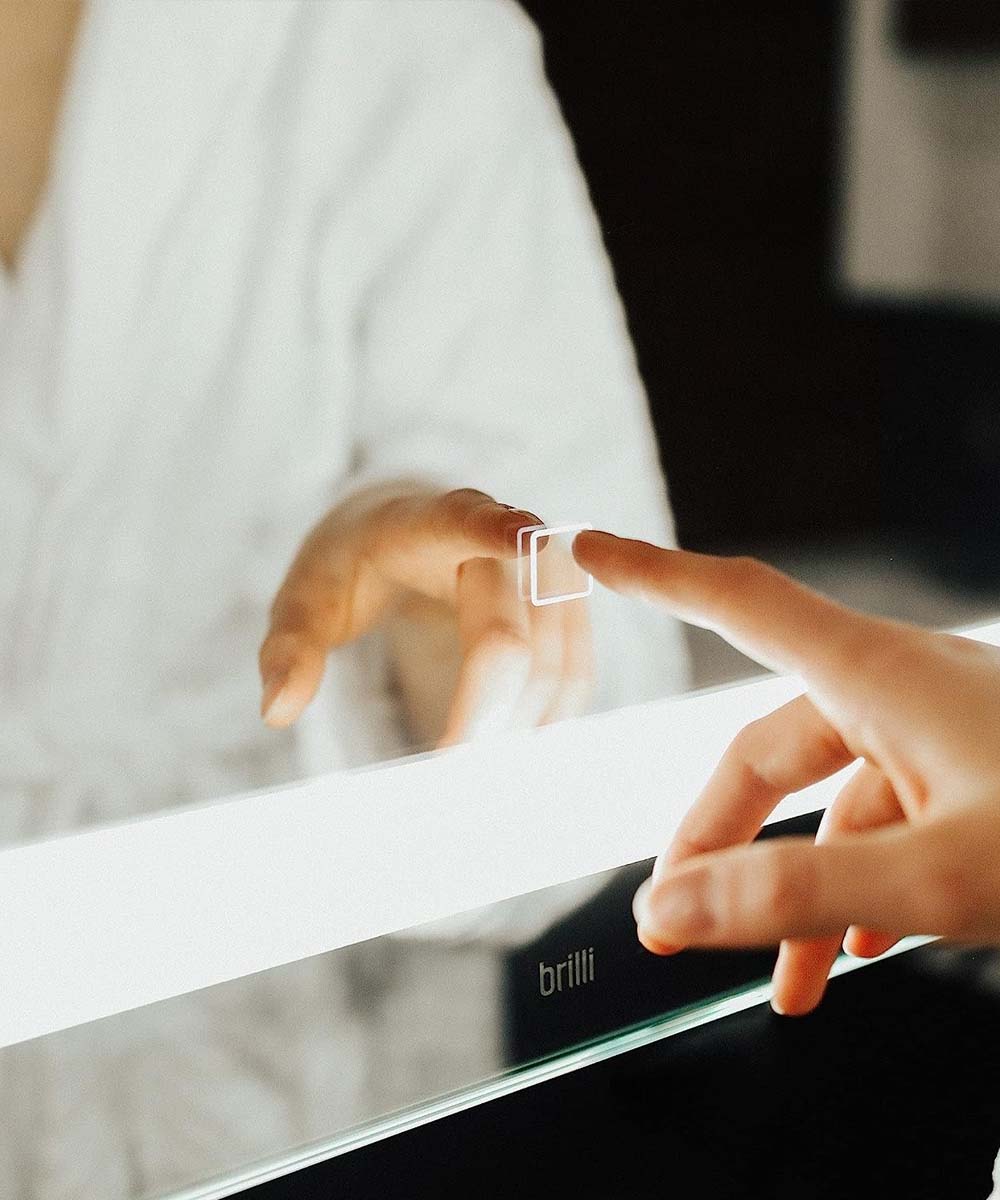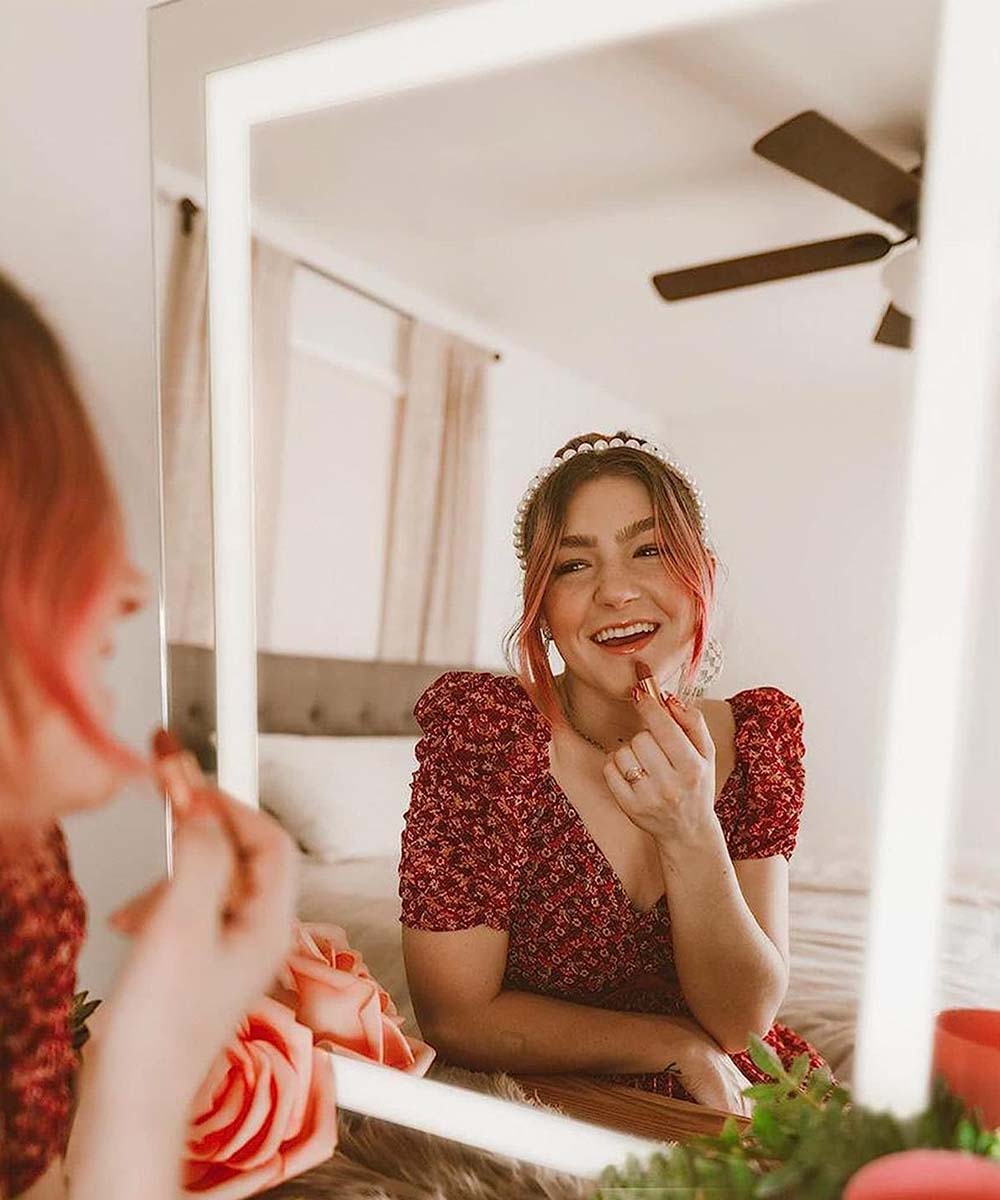 What is an Mirror?

A mirror usually hangs on a wall and provides a highly reflective surface so that you can see a reflection of yourself. They work great as bathroom mirrors. They also are well suited in living rooms, dining rooms, bedrooms and hallways. A mirror is a great way to welcome guests at an entry-way, of for private use in a bathroom or restroom. Mirrors also work well to break up a large empty wall area, or positioned next to a door.
For which rooms?
A mirror can be used where you have space on a wall, and space in front to stand. Best used as a bathroom mirror, they are also ideal in a bedroom for dressing, and near an entryway or front door. They also work well in hallways and to enlarge smaller rooms.
Mounts to a Wall
Hangs on a wall, likely via one or more screws or mounting adapters. A mirror could alternatively sit on its lower edge on top of furniture, against a wall.