Regular price
$248.00
Sale price
$74.44
Unit price
per
Save 70%
Sold out
32 in stock
Soft ambient light is cast indirectly off the contoured white reflector by LED cleverly concealed in the Black cup centered on the disc. Light can be directed by adjusting the gimbaled reflector.
FINISH - Black and White Finish is a stylish and versatile lighting solution that can add both functionality and aesthetic appeal to any space. With its clean and modern design, it can complement a variety of decor styles and create a visually striking statement piece in a room.
DIMENSIONS - 65" Height x 16.5" Width x 16.5" Length. Back Plate Width: 12". Back Plate Height: 0.5". Wire Length: 72".
LIGHTING - 1 x 8 Watt PCB Integrated LED bulb. Rated Life: 50,000 Hours. Rated Lumens: 525. Delivered Lumens: 280. Color Temperature: 3000 K. CRI: 90+.
FEATURES - Energy-saving LED bulbs helps to reduce energy consumption, lower costs, and contribute to a more sustainable future.
EASY ASSEMBLY - Plug in power source. All mounting hardware and detailed instructions are included for an easy installation. Safety Rating: Dry. Weight: 11.69 lbs.
SKU:LDE21468-WTBK
Share
View full details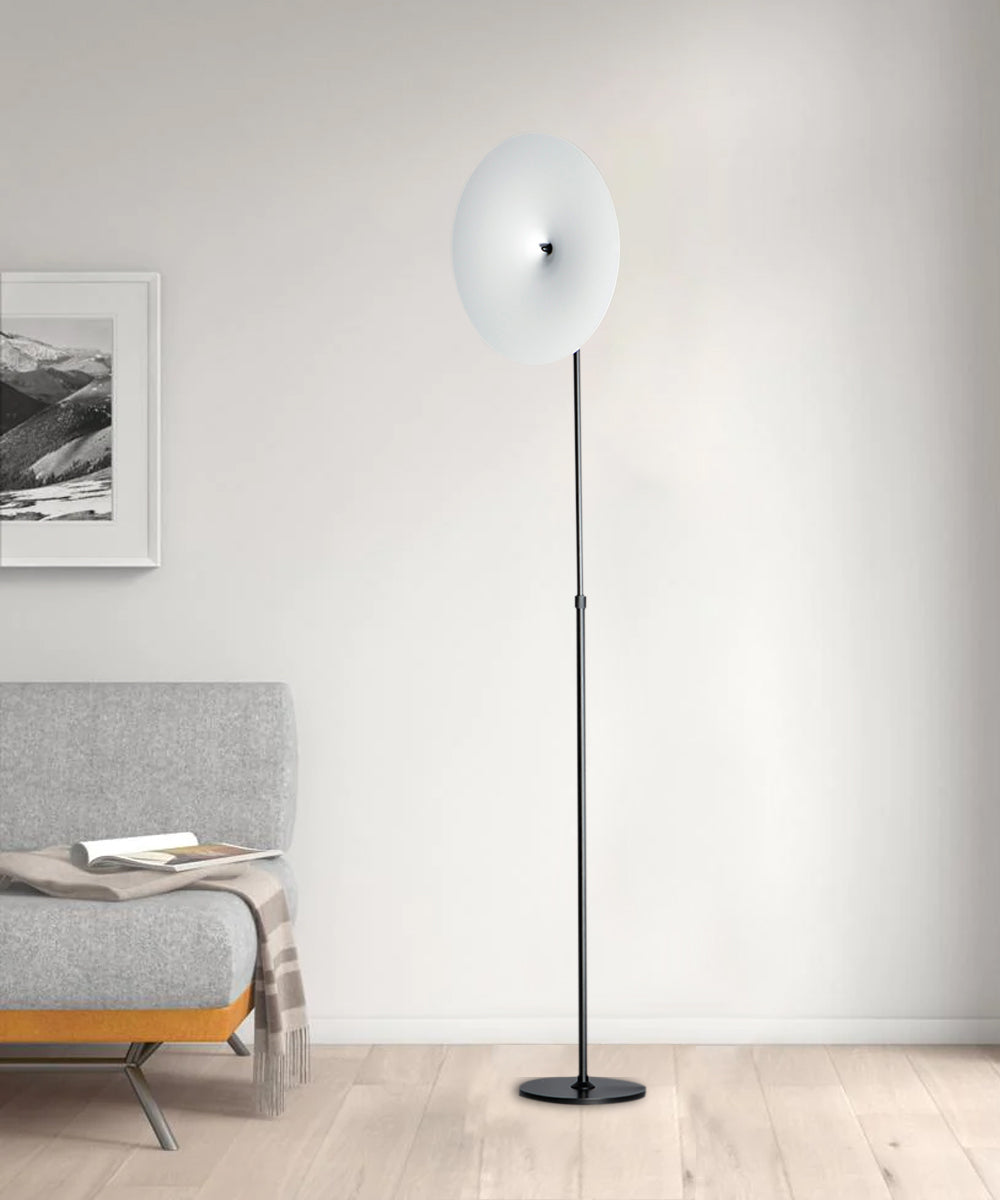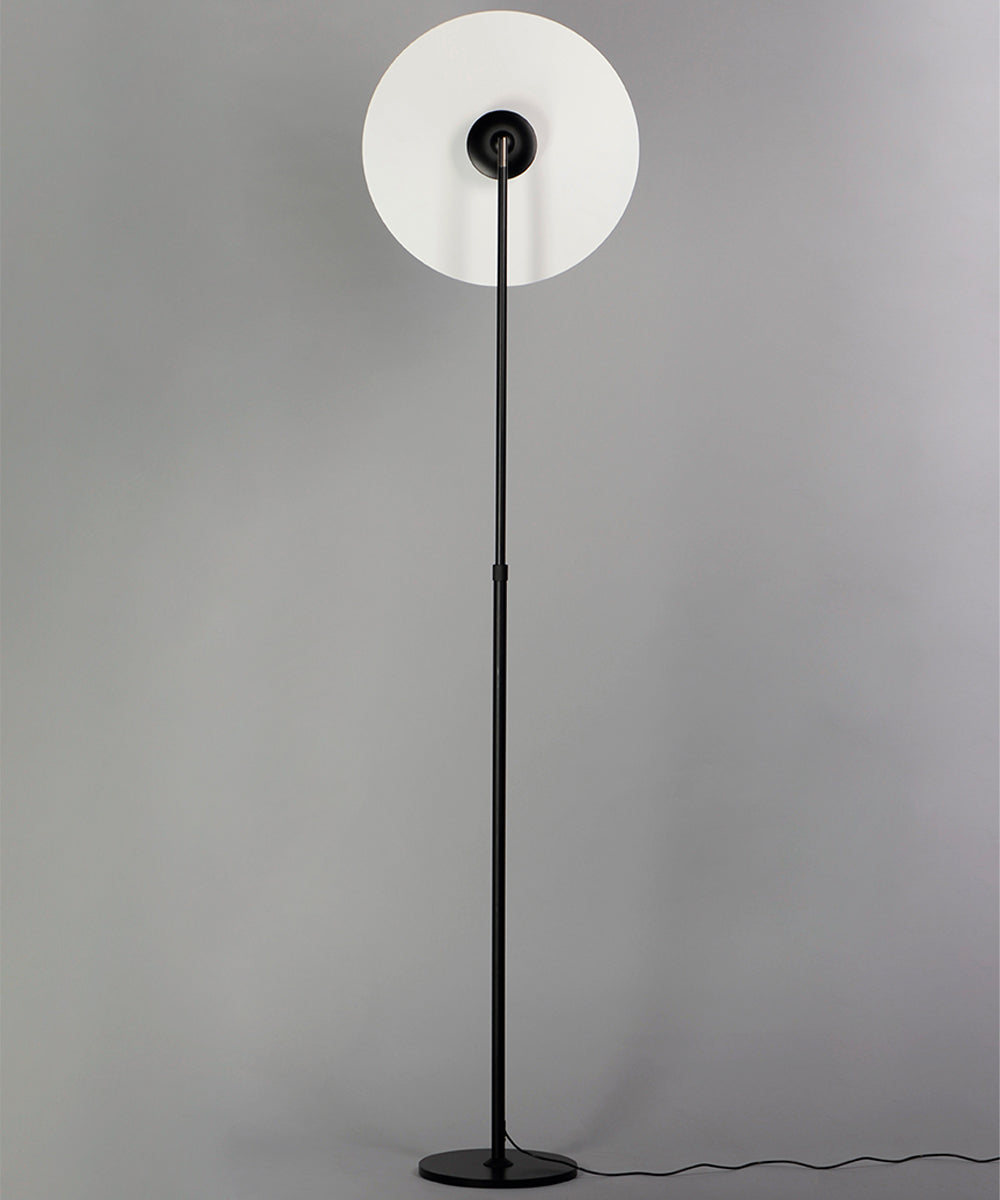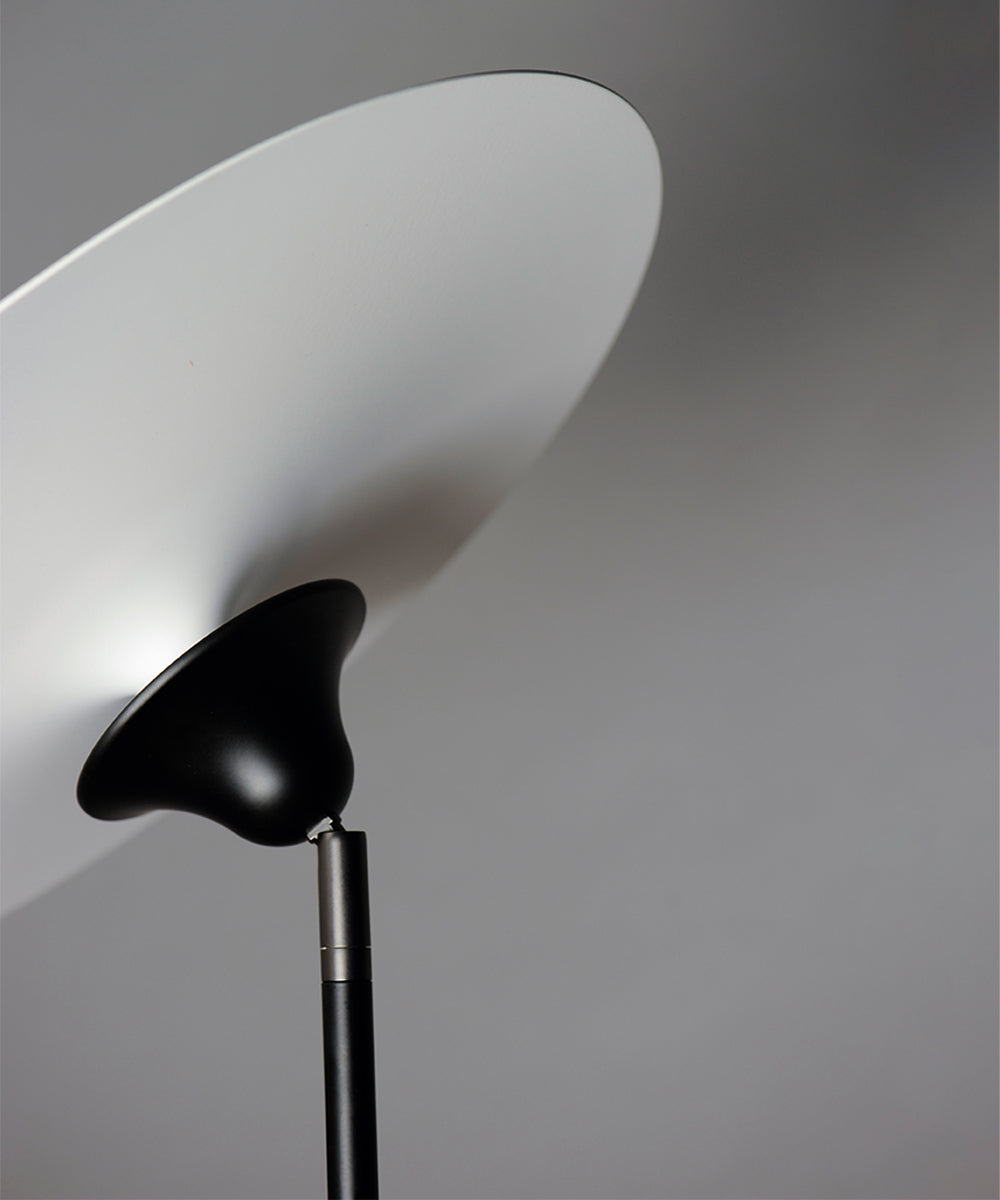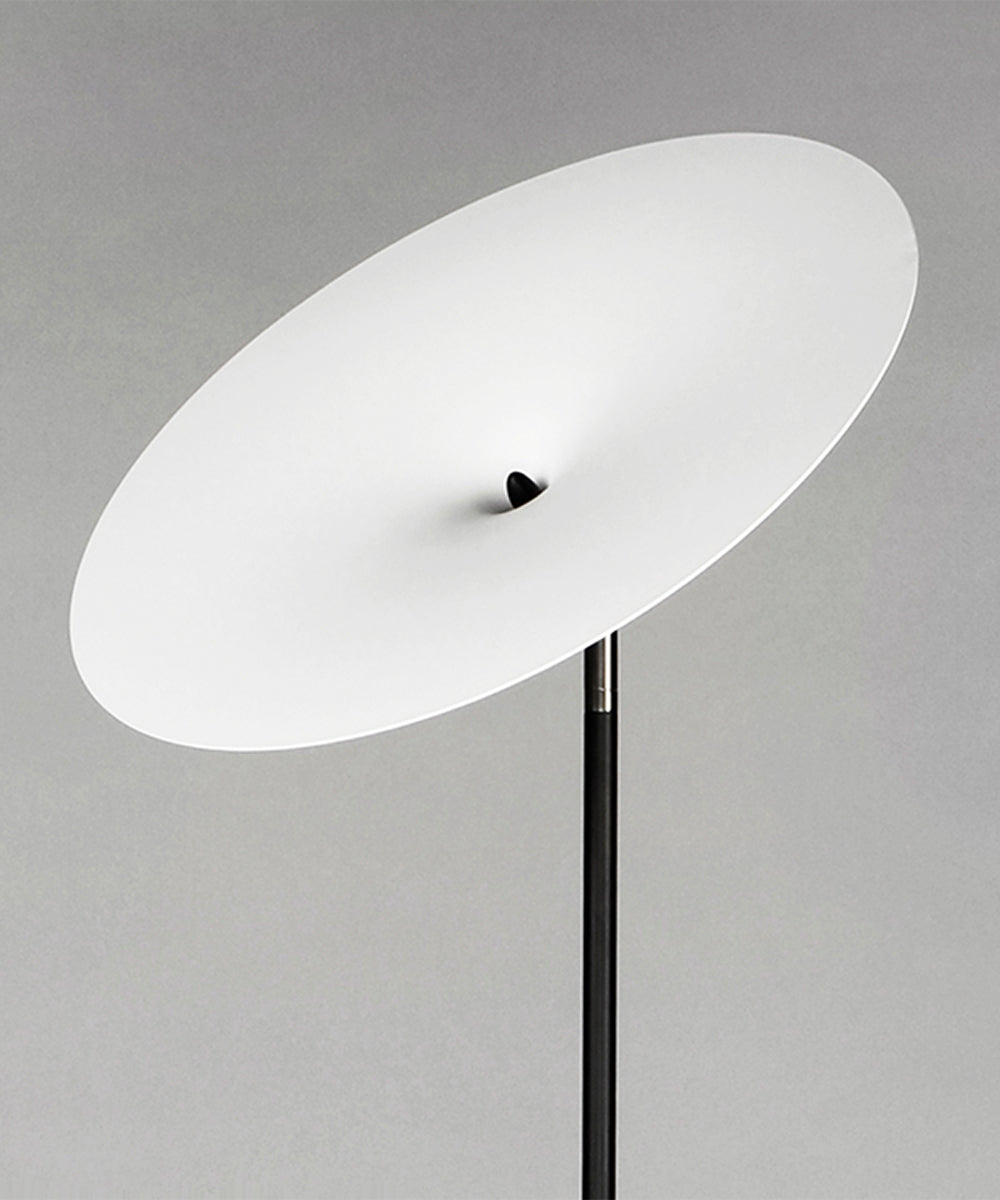 What is a Floor Lamp?
Floor lamps are usually tall standing lamps which stand on the floor. The floor lamp usually has a weighted base to stop it falling over. A tall pole usually extends upwards with a light on top. Depending on the style of the lamp head, the floor lamp might be used as a torchiere for ambient light, or direct light downwards for reading in a chair. Ideally suited next to seating areas or beside a desk. Look also for full-spectrum bulbs for more natural light that's easier on the eyes. Floor lamps are portable lamps and simply plug into a wall socket.
Floor Lamp Benefits

Adds a bright light source to your room.
Brighter than other types of lamps.
Portable, can easily be moved around.
Tall design places the light at/above eye level.
Easy to plug in and switch on.
Brightly lights an area of the room.
A good choice beside a chair for reading.
A good alternative to regular light fixtures.
Great for apartments and rental units.
Provides multiple brightness levels.
LED Technology
This item features an LED light bulb. An LED (light emitting diode) bulb includes multiple small electronic diodes which each emit bright light. Each LED light uses very little wattage compared to other types of bulbs. They last far longer, typically more than 20-30,000 hours (several years), while saving significantly on electrical bills. The light output is typically bright white. LED bulbs also produce far less heat than other bulbs. Choose LED lighting for the most modern lighting technology.
Task Lighting
Task lighting places a stronger light in one area of the room. Very good for tasks when you're sitting nearby. Most lamps can be used as task lights and can be quickly switched on when needed. Great for reading, crafts and hobbies. They also work well to light up one area of a room, e.g. on either side of a couch or in the corners of a room. Most of the light is directed downwards and out to the sides.
For which rooms?
A floor lamp is ideal in medium and large rooms. They don't take up much floor space. Most often useful in a living room or family room, dining room, bedroom, home office or basement.
Placement/Layering
Floor lamps tend to have stronger levels of light, compared to other lamps. They therefore work well behind or beside seating areas, or in the corners of a room. One or two floor lamps in a room can help brighten up a room, or one side of a room. You will need an overhead light or additional lamps for brighter lighting.
Mounts to the Floor
Portable and free-standing on its base. Stands on a low, flat surface. Usually designed to stand on the floor. Should work on any floor type, carpeting, tile etc, if it's relatively flat.
Plugs in
Plug the floor lamp into a regular power outlet socket and switch it on.