Regular price
$139.99
Sale price
$39.00
Unit price
per
Save 72%
Sold out
Low stock: 2 left
This design was created with imperfections intentionally cast into the form to emulate the rustic look of original forged craftsmanship. The Rustic Bronze and Blacksmith finishes have very heavy textures which contrasts well with the smooth rounded lines of the Fog glass. LED is cleverly concealed in the cap so that ample light is cast to the ground without the traditional glare of incandescent.
Part of the Rustica Collection
Features Blacksmith Finish with Fog Glass Shade
16.25" Height x 8.25" Width x 13.75" Depth
1 x 8 Watt PCB LED Bulb
UL Listed for Wet Locations
Weight : 7.48 lbs.
OPEN BOX SPECIAL! Special price is limited to the open box stock only. First come-first served. Box may be opened or seal broken. Original manufacturers warrantee does not apply. Merchandise is examined and in good working condition.
SKU:LD54472FGBS-OPEN
Share
View full details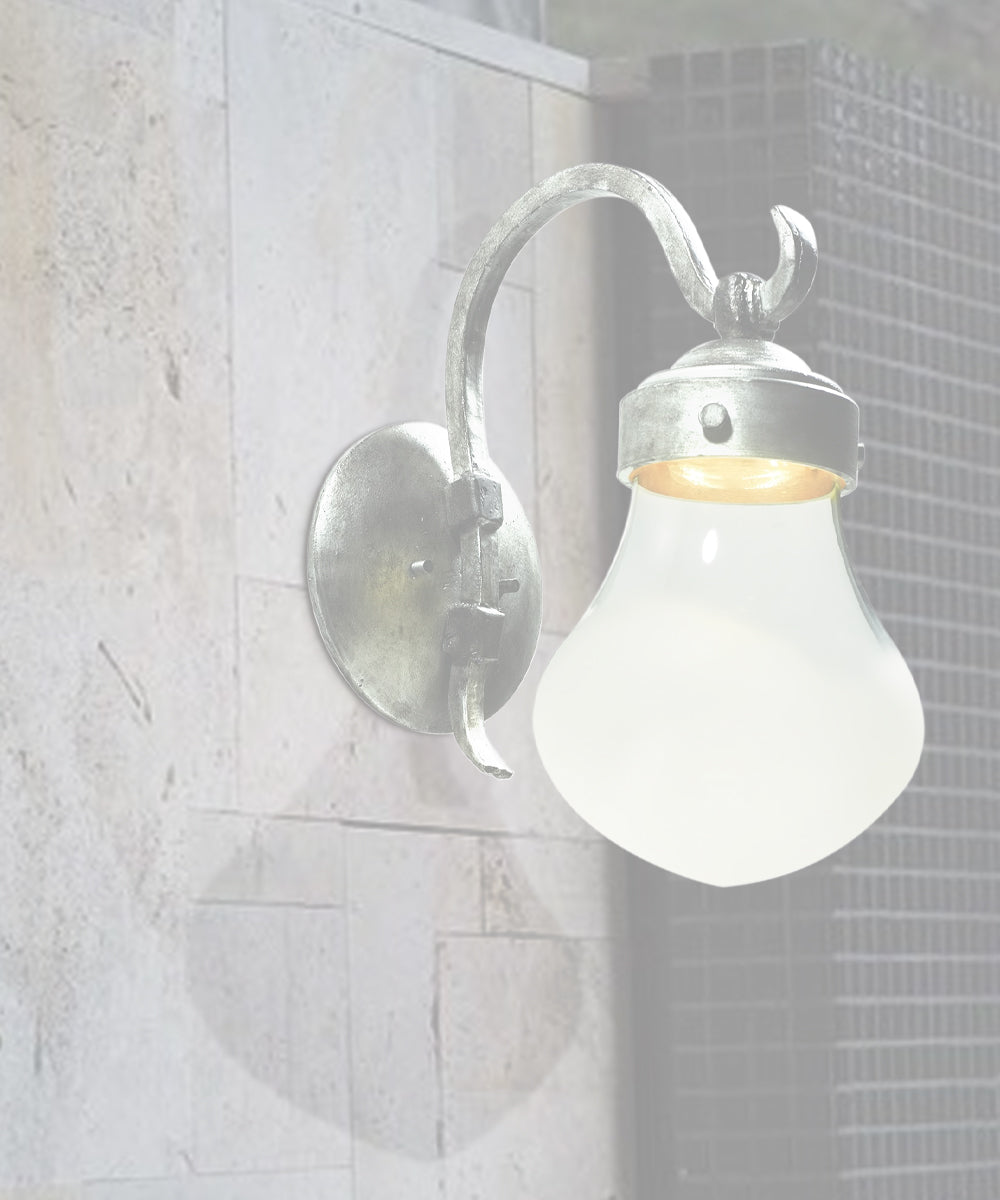 What is an Outdoor Wall Light?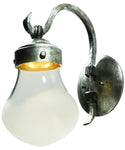 Outdoor wall lanterns, also referred to as porch lights or garage lights, are mounted onto a wall. Usually they are ideal next to an entrance or either side of a garage. They will light up the local area and most of the yard, although a larger space may need more than one. Being fixed to the wall they place the light closer to the building, ideal for entering or exiting, or to help with parking. They are installed electrically as a hardwired fixture and usually operated by a wall switch or sensor.
Outdoor Wall Light Benefits

Places light near to an entrance.
Works great to light a parking area.
Can be placed either side of a garage.
Works well to light up a porch area.
Can be used at the side or rear of house.
Lights up visitors/guests as they enter.
Lights up the surrounding yard area.
Shines light onto the ground for safety/steps.
Can be bright for finding keys or reading items.
Flush to the wall doesn't obstruct foot traffic.
LED Technology
This item features an LED light bulb. An LED (light emitting diode) bulb includes multiple small electronic diodes which each emit bright light. Each LED light uses very little wattage compared to other types of bulbs. They last far longer, typically more than 20-30,000 hours (several years), while saving significantly on electrical bills. The light output is typically bright white. LED bulbs also produce far less heat than other bulbs. Choose LED lighting for the most modern lighting technology.
Casual Style
Informal and comfortable, this relaxed style accentuates an airy and unpretentious living space, evoking the feeling of a permanent beach cottage vacation. Casual Lighting uses clean and simple lines, subtle curves, natural textures, and decorative glass for a subtle elegance that doesn't overwhelm the senses.
Ambient Background Lighting
An outdoor light fixture attached to a wall can shed a strong light into the surrounding area. At night it can light up a whole yard, although the most light will be found nearer to the fixture. A wall or garage light placed near an entrance is a great way to light up a porch or entryway. You may need more than one for a larger yard, especially for lighting in the dark.
For which rooms?
For outdoor use typically next to a porch entrance or either side of a garage. They can be exposed to weather or placed below a covered area.
Placement/Layering
An outdoor wall lantern will light up a porch, patio, or deck area, or even a garage driveway. But if you have a larger yard you might want to consider a lamp post light or a second wall light. Don't forget to also light the side and rear of the building too.
Mounts to a Wall
Attaches to a wall, typically the wall of a porch, or to the side of a garage door. The backplate of the fixture covers up the electrical installation area.
Installed by an Electrician
An electrician or person with electrical installation knowledge will need to permanently wire the wall light into the building's electrical supply.