Regular price
$54.99
Sale price
$26.98
Unit price
per
Save 51%
Sold out
Low stock: 5 left
Our Leigh Collection is enhanced by a rich Burnished Bronze finish that perfectly balances the soft curves and open design. Created for traditional interiors, the hanging fixtures are accented by a K9 crystal ornament that adds a touch of elegant sparkle to any setting.
Indoor lighting from Capital Lighting can provide the illumination you need and the style you want. The indoor lighting fixtures offer affordable style and high quality craftsmanship.
This 1-Light Sconce 8111BB300 from Capital Lighting Features:
Burnished Bronze Finish
9.38" Height x 5.5" Width x 6.5" Depth
1 x 100 Watt Medium Base bulbs (not included)
Weight: 2 lbs.
Part of the Leigh Collection
SKU:LD8111BB-300
Share
View full details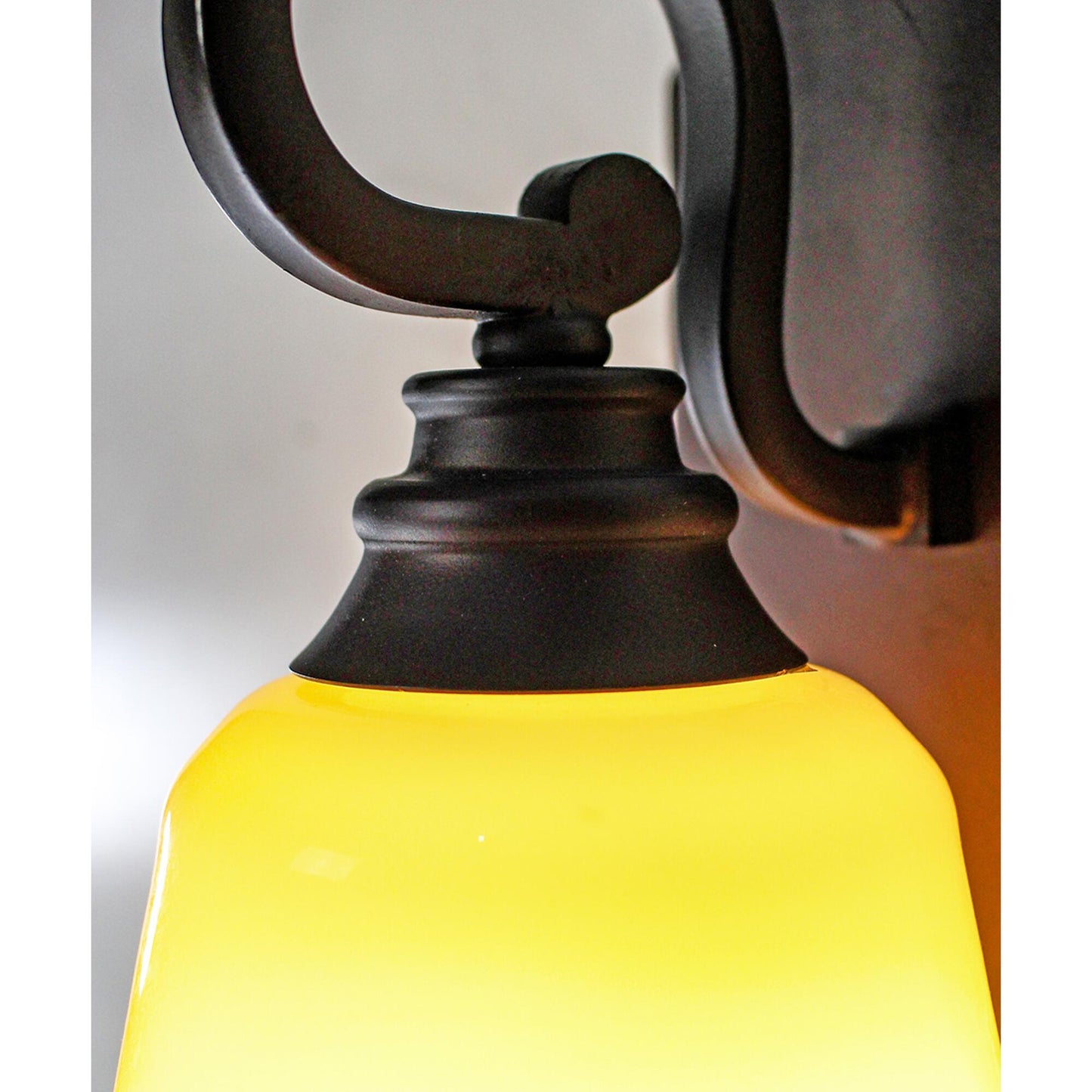 What is a Wall Sconce?
Wall lights are mounted to an interior wall. Since they hug close to the wall, they can work well at the sides of a room or in a hallway. They support the room with extra ambient light and help to highlight the side areas of a room, such as near a seating area or side-table. One or two wall sconces in a room can help support a main light fixture and add extra atmosphere. A wall sconce is installed electrically and usually operated by a wall switch. Great for living rooms, dining rooms, bedrooms and hallways.
Wall Sconce Benefits

Stays out of the way of foot traffic.
Accents a wall and makes it interesting.
Lights furniture at the sides of the room.
Helps to complement central light fixtures.
Provides softer more relaxed moods.
Great for medium or larger rooms.
Adds an elegant touch in a dining room.
Works well in hallways and narrow rooms.
An alternative to bright overhead lights.
Traditional Style
Classic in nature, yet elegant by design best describes the timeless appeal of predictable yet dignified lines and curves. Traditional Style Lighting prides itself on stately structure, beautiful ornate details, and reliable designs that tell a story of enduring appeal and craftsmanship. It's a tried-and-true style that is reliable, and speaks of discriminating and taste of a steadfast lifestyle.
Ambient Background Lighting
Fixtures closely attached to a wall tend to produce more ambient background light. They might be used to support a more central light fixture or as a less elaborate central light. They can produce strong light near to where they are placed. Wall sconces and bathroom lights can add extra light to one side of a room where you need it.
For which rooms?
A wall sconce works well as a secondary light in a medium or larger room. Ideal for living rooms and dining rooms, family rooms, bedrooms and in a home office. They also are a good option for basements.
Placement/Layering
Wall sconces help to light the edges of the room, or to one side where you need more light. They may not provide enough light for the whole room, unless you only want medium light. You'd do well to pair them with a ceiling light fixture, or some lamps.
Mounts to a Wall
Attaches to an interior wall. The decorative backplate covers the electrical installation area.
Installed by an Electrician
An electrician or person with electrical installation knowledge will need to permanently wire the wall sconce into the building's electrical supply.