Regular price
$133.99
Sale price
$59.98
Unit price
per
Save 55%
Sold out
116 in stock
Add a touch of industrial sophistication to your home decor with this elegant two-toned transitional downbridge floor lamp. Standing at 58 inches tall, this lamp features a sleek black metal body with brass accents, topped off with a clear glass shade that offers a stunning visual appeal. Perfect for contemporary, industrial, modern-farmhouse, mission, and contemporary decor styles. Great for reading or general room illumination.
FINISH - Unique angular frame with a matte-black and antique-brass finish, and a clear-glass shade.
DIMENSIONS - 10.5" Length x 16.5" Width x 58" Height
LIGHTING - Includes one decorative LED bulb. 3 way rotary switch.
FEATURES - Industrial modern style with Non-adjustable turn knob for a decorative touch. Safety listed by NRTL Laboratory and UL listed.
EASY INSTALLATION - 3-way rotary switch with clear cord. Experience effortless control with three-way rotary switch. This versatile device allows you to toggle between three different lighting settings or functions with a simple twist.
SKU:LD22353-000
Share
View full details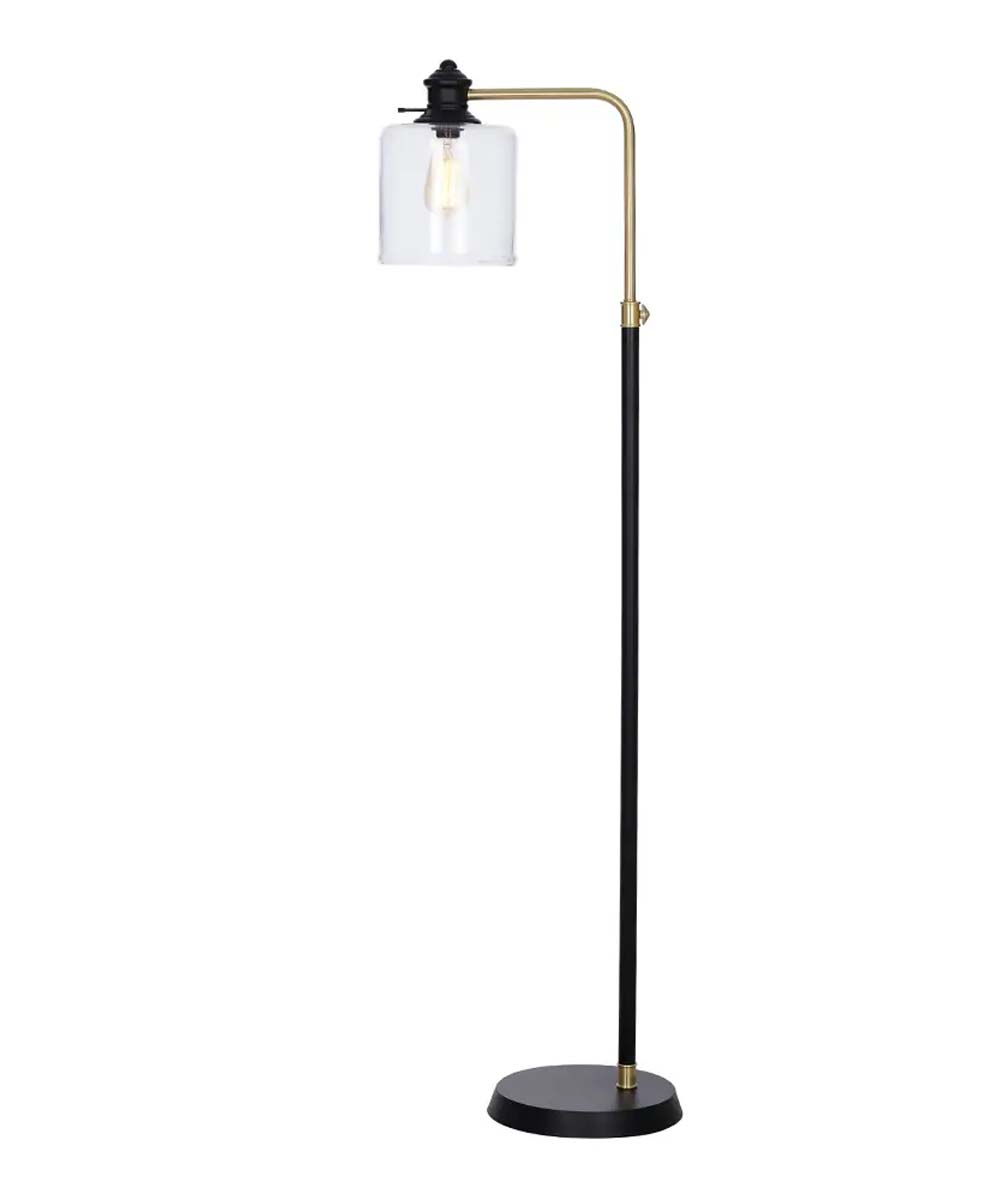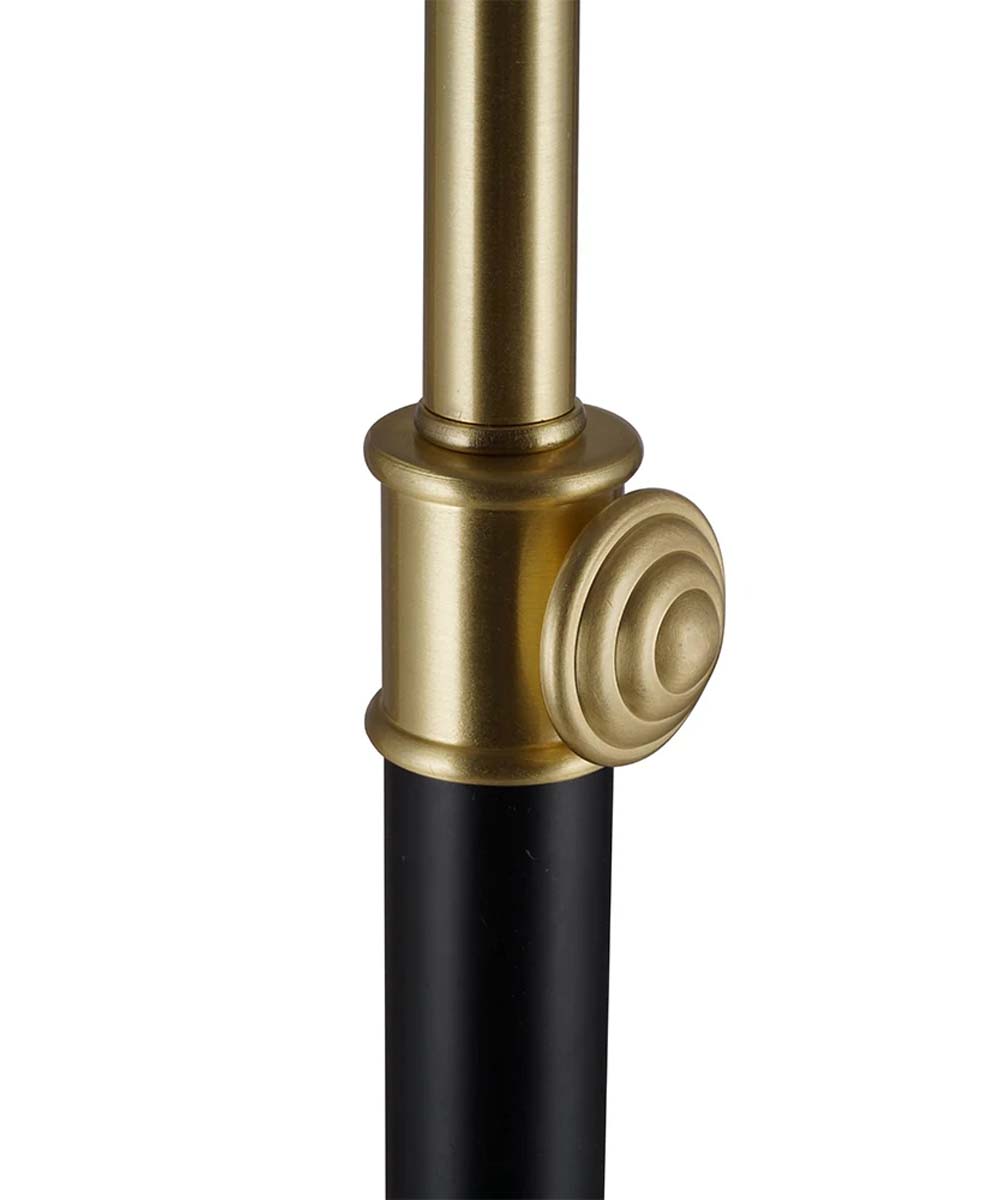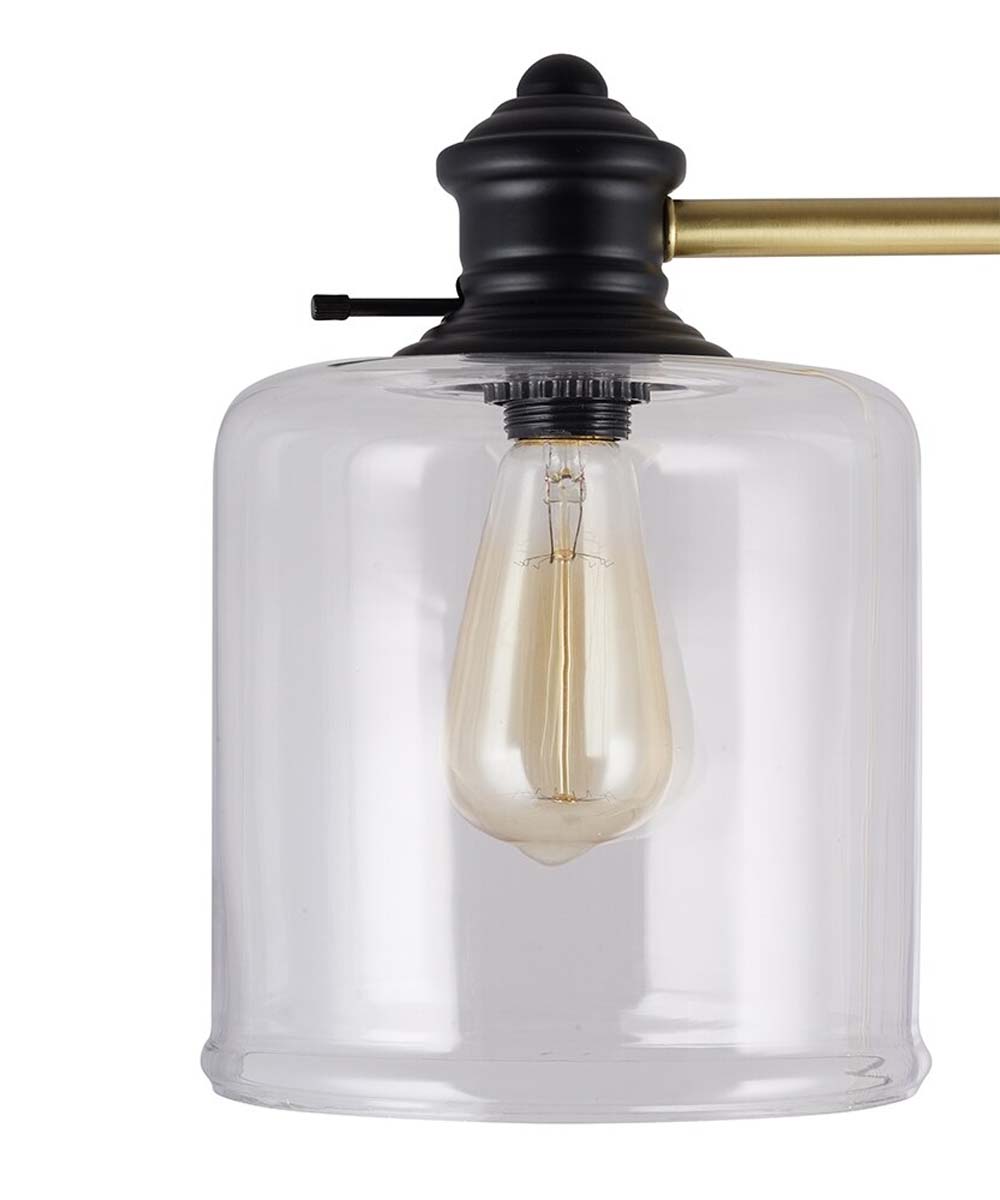 What is a Floor Lamp?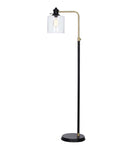 Floor lamps are usually tall standing lamps which stand on the floor. The floor lamp usually has a weighted base to stop it falling over. A tall pole usually extends upwards with a light on top. Depending on the style of the lamp head, the floor lamp might be used as a torchiere for ambient light, or direct light downwards for reading in a chair. Ideally suited next to seating areas or beside a desk. Look also for full-spectrum bulbs for more natural light that's easier on the eyes. Floor lamps are portable lamps and simply plug into a wall socket.
Floor Lamp Benefits

Adds a bright light source to your room.
Brighter than other types of lamps.
Portable, can easily be moved around.
Tall design places the light at/above eye level.
Easy to plug in and switch on.
Brightly lights an area of the room.
A good choice beside a chair for reading.
A good alternative to regular light fixtures.
Great for apartments and rental units.
Provides multiple brightness levels.
Task Lighting
Task lighting places a stronger light in one area of the room. Very good for tasks when you're sitting nearby. Most lamps can be used as task lights and can be quickly switched on when needed. Great for reading, crafts and hobbies. They also work well to light up one area of a room, e.g. on either side of a couch or in the corners of a room. Most of the light is directed downwards and out to the sides.
For which rooms?
A floor lamp is ideal in medium and large rooms. They don't take up much floor space. Most often useful in a living room or family room, dining room, bedroom, home office or basement.
Placement/Layering
Floor lamps tend to have stronger levels of light, compared to other lamps. They therefore work well behind or beside seating areas, or in the corners of a room. One or two floor lamps in a room can help brighten up a room, or one side of a room. You will need an overhead light or additional lamps for brighter lighting.
Mounts to the Floor
Portable and free-standing on its base. Stands on a low, flat surface. Usually designed to stand on the floor. Should work on any floor type, carpeting, tile etc, if it's relatively flat.
Plugs in
Plug the floor lamp into a regular power outlet socket and switch it on.