Regular price
$99.99
Sale price
$29.98
Unit price
per
Save 70%
Sold out
65 in stock
The Adesso Premiere Swing Arm LED Pharmacy Wall Lamp Black Metal Finish offers sophistication and functionality combined in this adjustable, vintage-style wall sconce. With 3 individual adjusment joints, a rounded dome shade, and adjustable arms allow you to control the direction and brightness of the lighting.   The sleek black metal design brings a touch of elegance wherever it is installed. Perfect for beside a bed or reading chair.  9w LED bulb included for energy-efficiency.
DIMENSIONS: 6.5" Width x 12" Height x 12" Depth. Shade Dimensions: 6.5". Wall Canopy Dimensions: 6.5"x 9".
FEATURES: Metal Black body and Shade. This wall sconce is a classic example of vintage modern style. The sleek black finish allows the Pharmacy Wall Light to blend with classic or modern rooms. Adjustable sconce has 3 separate joints for perfect light positioning. It is great for use in a traditional or modern setting next to a bed or sofa. Rectangle Black Finish Canopy. 
EASY INSTALLATION: Hardwired wall light includes rotary Socket on/off Switch. 
LIGHTING: 9 watt LED Bulb Included.  Energy efficient LED technology. Bright 805 Lumens, non-dimmable A19 LED with Standard E26 base.  Color temperature is 2700 K for a warm light output.
ENERGY SAVING: Energy efficient LED technology.
SKU:LDAF48503BK
Share
View full details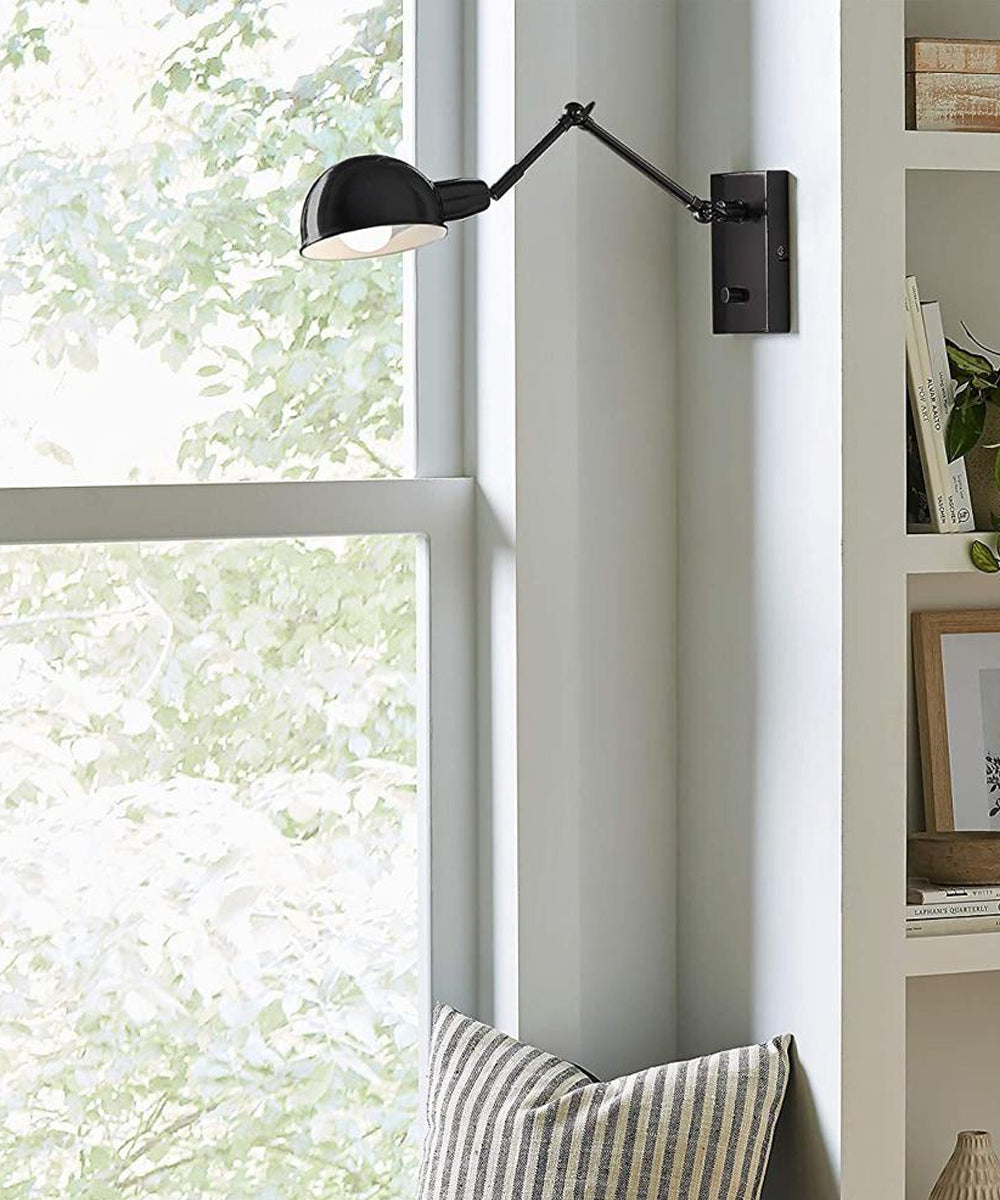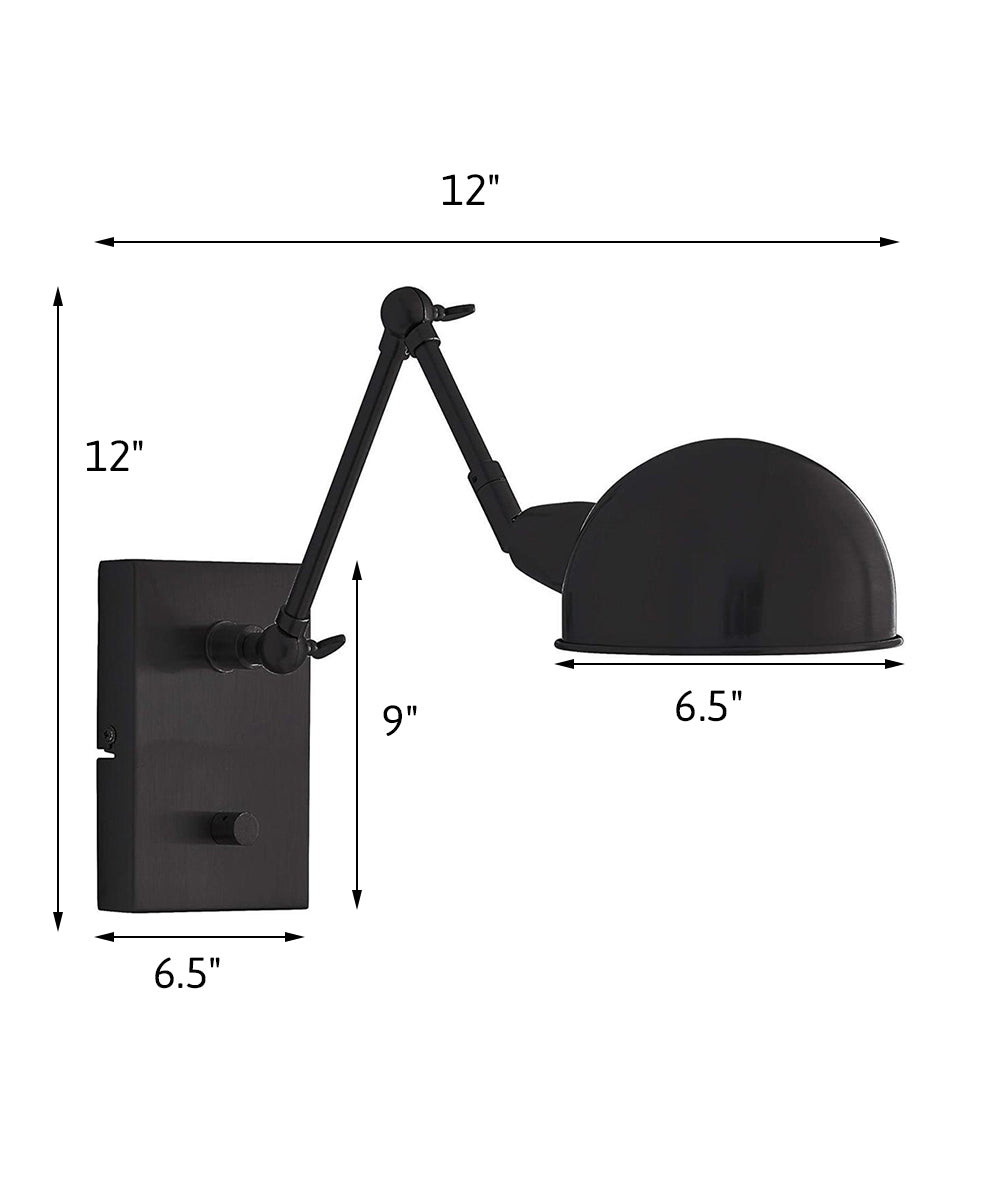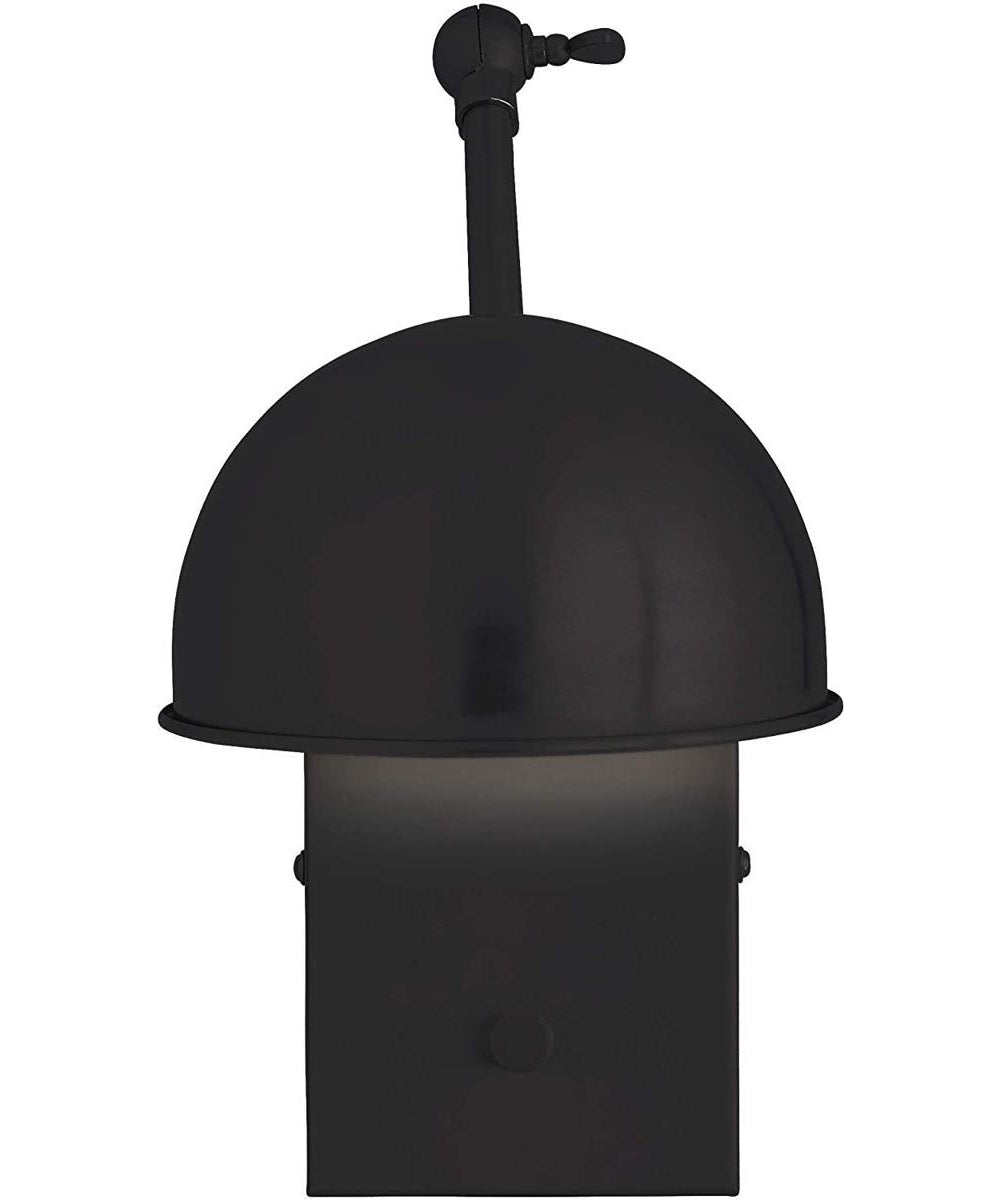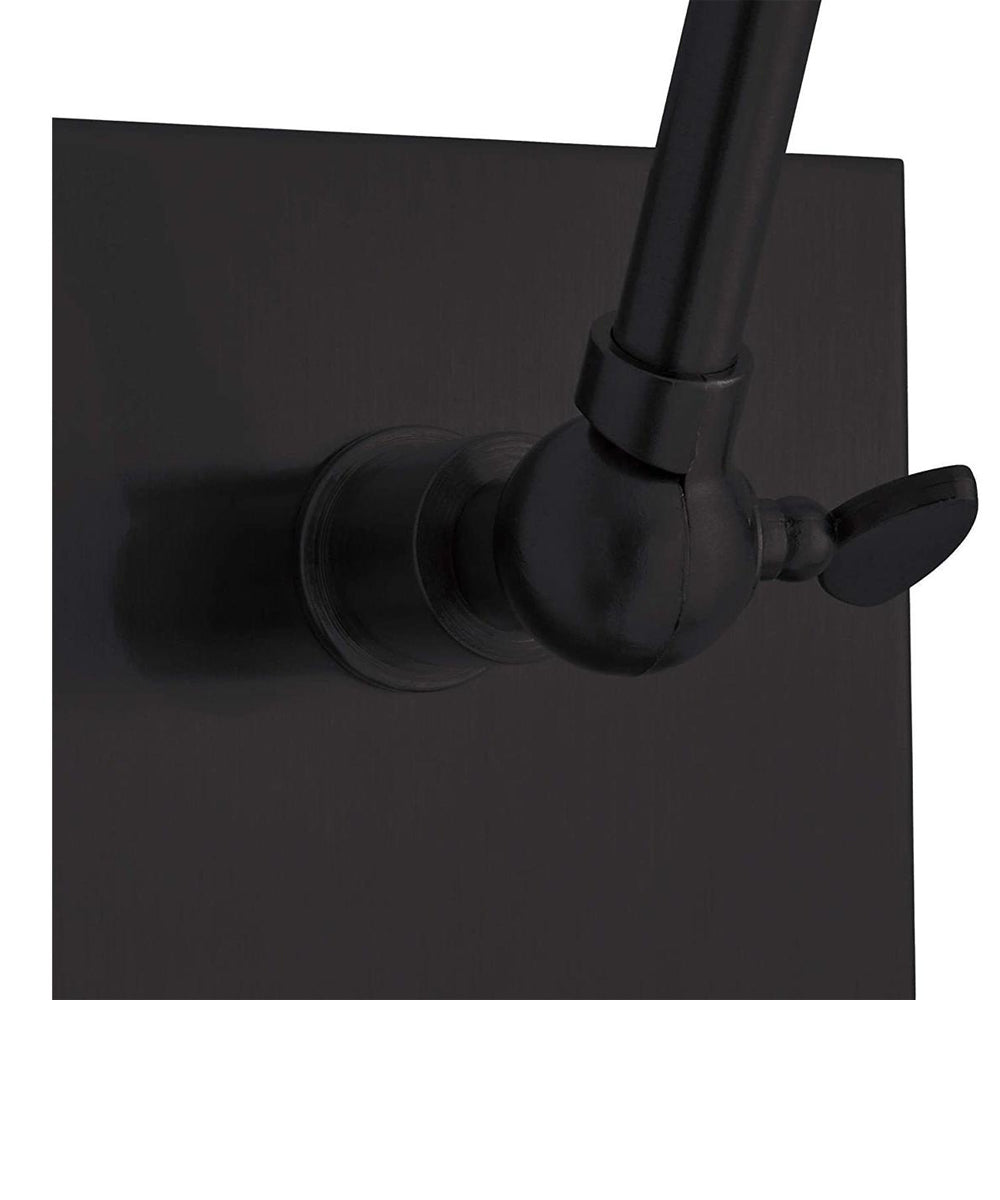 What is a Wall Sconce?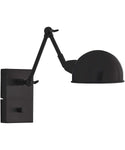 Wall lights are mounted to an interior wall. Since they hug close to the wall, they can work well at the sides of a room or in a hallway. They support the room with extra ambient light and help to highlight the side areas of a room, such as near a seating area or side-table. One or two wall sconces in a room can help support a main light fixture and add extra atmosphere. A wall sconce is installed electrically and usually operated by a wall switch. Great for living rooms, dining rooms, bedrooms and hallways.
Wall Sconce Benefits

Stays out of the way of foot traffic.
Accents a wall and makes it interesting.
Lights furniture at the sides of the room.
Helps to complement central light fixtures.
Provides softer more relaxed moods.
Great for medium or larger rooms.
Adds an elegant touch in a dining room.
Works well in hallways and narrow rooms.
An alternative to bright overhead lights.
LED Technology
This item features an LED light bulb. An LED (light emitting diode) bulb includes multiple small electronic diodes which each emit bright light. Each LED light uses very little wattage compared to other types of bulbs. They last far longer, typically more than 20-30,000 hours (several years), while saving significantly on electrical bills. The light output is typically bright white. LED bulbs also produce far less heat than other bulbs. Choose LED lighting for the most modern lighting technology.
Modern Style
Contemporary and innovative, modern lighting underscores futuristic form and structure, and geometric or asymmetrical shapes. A modern lighting design instills functionality within an artfully streamlined form, radiating a reflective glow while providing clear and bright light. Modern Lighting complements a sleek, contemporary interior with straight lines, and can also create an agreeable contrast with transitional styles.
Ambient Background Lighting
Fixtures closely attached to a wall tend to produce more ambient background light. They might be used to support a more central light fixture or as a less elaborate central light. They can produce strong light near to where they are placed. Wall sconces and bathroom lights can add extra light to one side of a room where you need it.
For which rooms?
A wall sconce works well as a secondary light in a medium or larger room. Ideal for living rooms and dining rooms, family rooms, bedrooms and in a home office. They also are a good option for basements.
Placement/Layering
Wall sconces help to light the edges of the room, or to one side where you need more light. They may not provide enough light for the whole room, unless you only want medium light. You'd do well to pair them with a ceiling light fixture, or some lamps.
Mounts to a Wall
Attaches to an interior wall. The decorative backplate covers the electrical installation area.
Installed by an Electrician
An electrician or person with electrical installation knowledge will need to permanently wire the wall sconce into the building's electrical supply.