Regular price
$100.00
Sale price
$40.23
Unit price
per
Save 60%
Sold out
23 in stock
This Modern Plug-In Hanging Pendant will update any room in your home.  Plug in swag does not require an electrical junction box, only a plug outlet.  15' cord for easy reach.  Rocker switch on cord.
Hang high or low. The plated brushed nickel finish chic pendant showcases a vintage LED bulb enclosed in a clear glass globe, bringing industrial and retro vibes to create a moody glow. Easily hang above your space as no hardwire is required, just plug in the black fabric cord.
6.25" W x 6.25" D x 9.75" H
Metal in a plated brushed nickel finish with a clear glass globe
Swag plug in pendant with 2 hooks and hardwire for easy installation.  15' black poly cord, perfect for rooms of all sizes
1 LED Vintage-style bulb included
SKU:LD21167-000
Share
View full details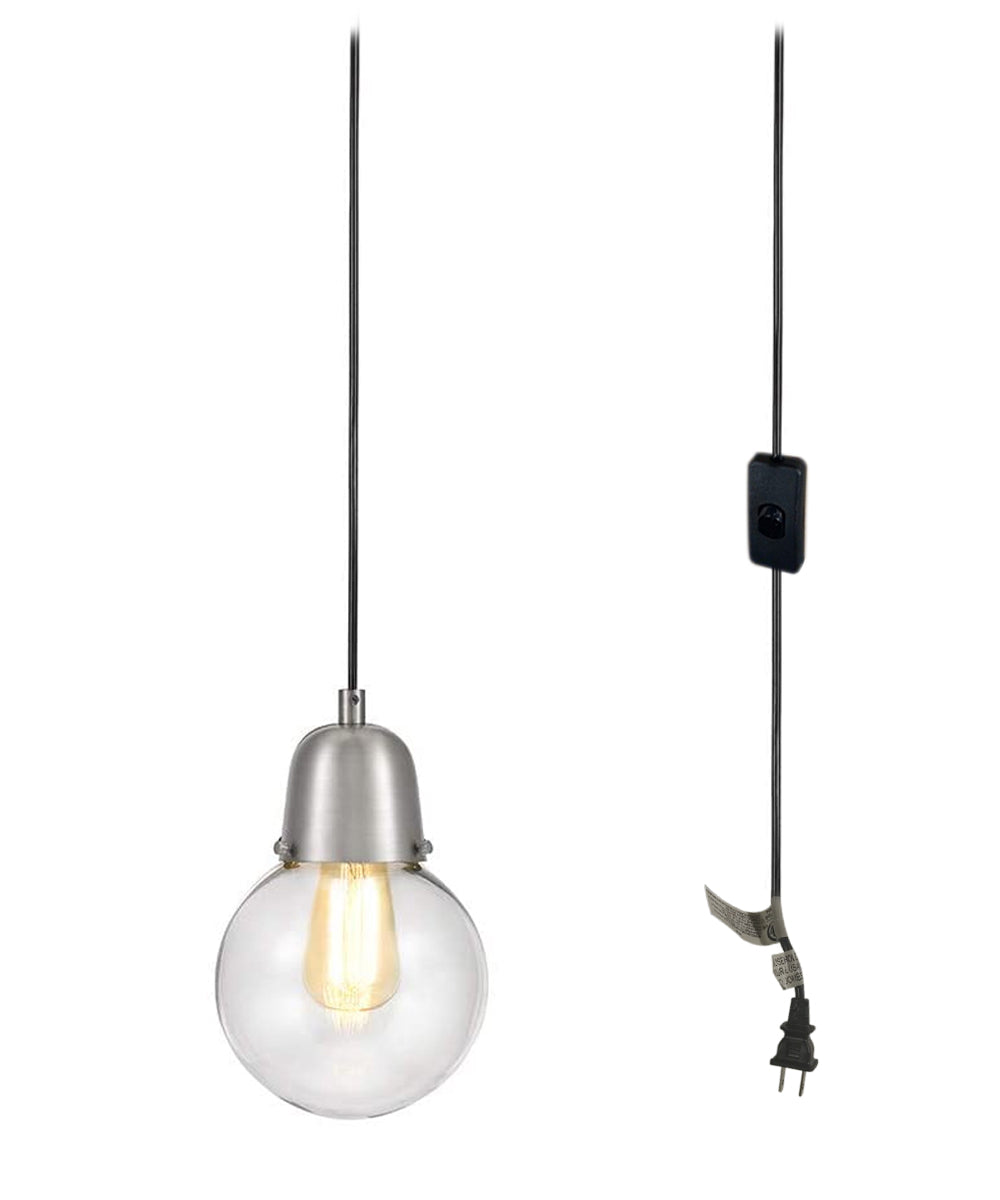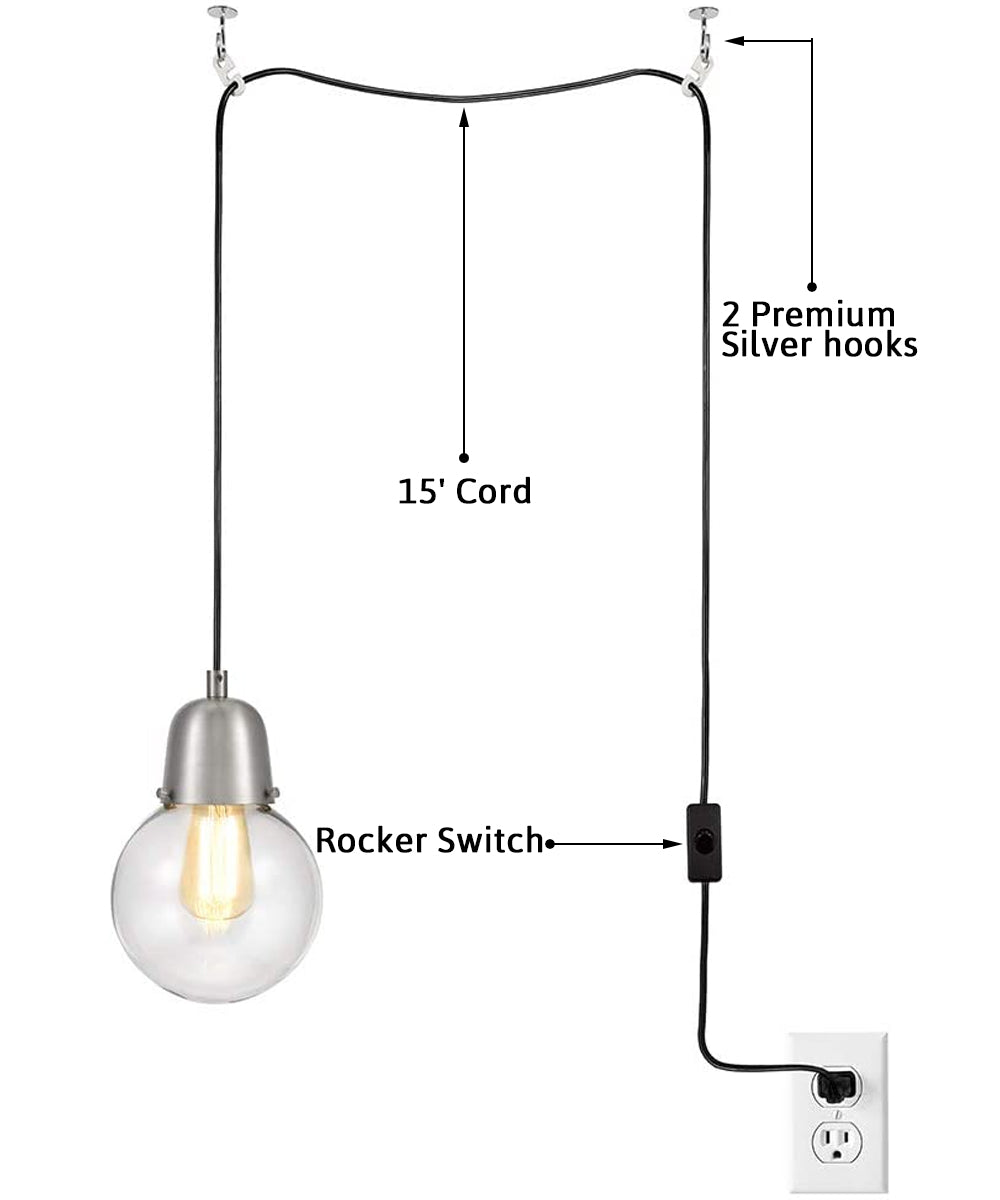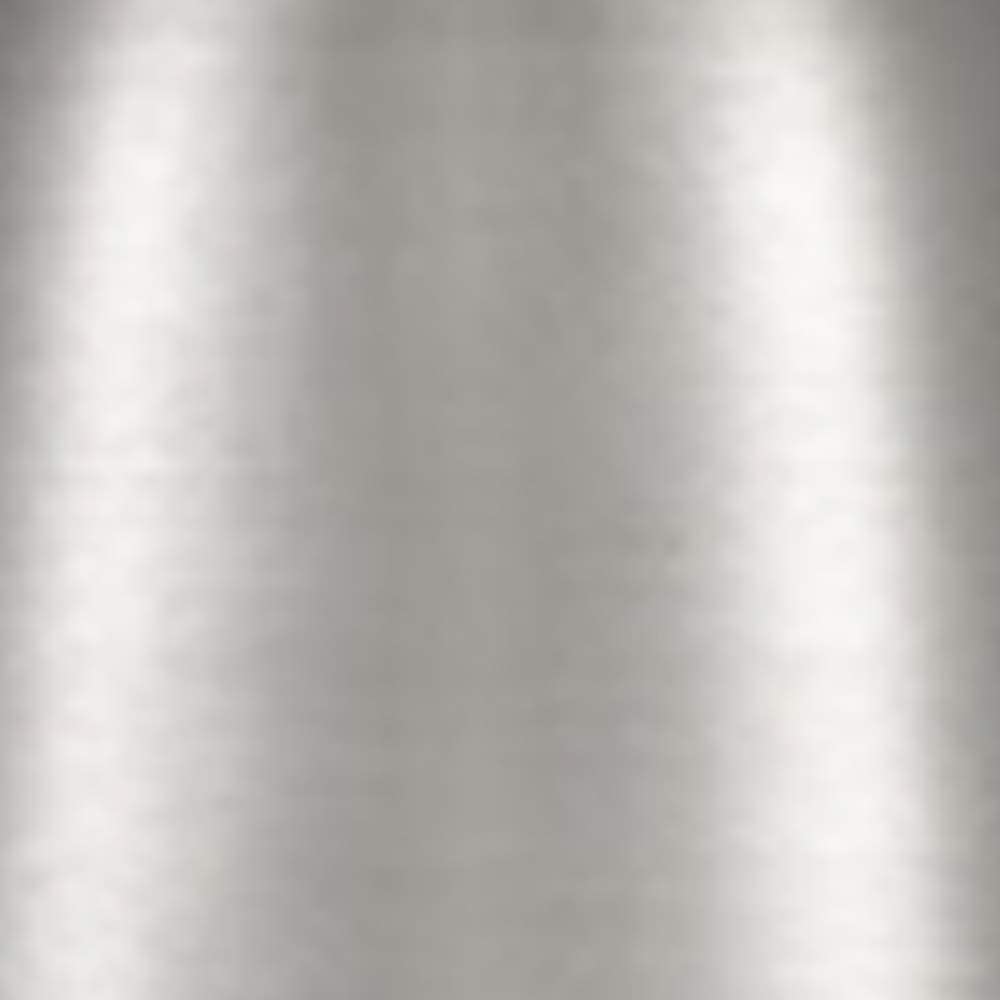 What is a Pendant?
Pendant lights hang from a ceiling and place strong light over an island, table or furniture. Often the light is aimed downwards to help with tasks, but also outward to provide ambient lighting. A central stem or chain usually supports a single shade, although it may also support multple light bulbs. Pendants work well for dining and sitting areas. They can also be used in a hall or foyer if there is head-room. They are installed electrically and operated by a wall switch, and can also function as a centerpiece.
Pendant Benefits

Shines a stronger light onto a table or surface.
Can be used instead of chandeliers.
Work well in a row of 2 or 3 fixtures.
Ideal over a kitchen island or dining table.
Can be hung over or near to seating areaas.
Speads light outward in the lower half of room.
Can be hung overhead if enough headroom.
Adjustable height.
Over a table, the shade shields the eyes.
LED Technology
This item features an LED light bulb. An LED (light emitting diode) bulb includes multiple small electronic diodes which each emit bright light. Each LED light uses very little wattage compared to other types of bulbs. They last far longer, typically more than 20-30,000 hours (several years), while saving significantly on electrical bills. The light output is typically bright white. LED bulbs also produce far less heat than other bulbs. Choose LED lighting for the most modern lighting technology.
Industrial/Loft Style
Our Loft-Industrial Lighting Style is heavy on the unrefined aesthetic elements inspired by the industrial revolution and turn-of-the-century warehouse lighting fixtures. These bold and strong designs are dominated with heavy metal or rustic wood construction, and are certain to ignite an urban renewal through use of rivets, chain links, steampunk-inspired light bulbs, metal ribbon strips or wrought iron trimmings.
Ambient Centerpiece Lighting
These hanging lights can form a centerpiece in any room, ideally positioned over a table, counter-top, kitchen island or in the middle of a larger room. They produce a lot of ambient light but also center the light below them. Great for dining rooms and living rooms or over a kitchen island. A larger number of light bulbs tends to produce more light and lights up the whole room.
For which rooms?
Pendants are ideal over a table or seating area. They work well in kitchens and dining rooms. But also can be useful in a living room, office, bedroom or guest room.
Placement/Layering
Since pendants hang from the ceiling they'll shine most of their light at mid-level height. This may produce less ambient light in the upper part of the room. You may want to pair it with some lamps or closer-to-ceiling fixture to fill out the area.
Mounts to the Ceiling
Attaches to a flat ceiling. The provided decorative canopy covers up the electrical installation area.
Plugs in
Plug the pendant into a regular power outlet socket and switch it on.